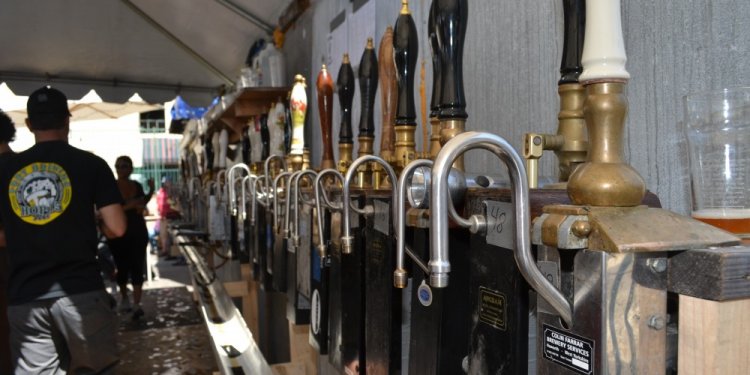 Bars in Ocean Beach San Diego
More than three very thirsty years have passed since Ocean Beach Brewery first broke ground in laid-back Ocean Beach. Sitting three stories high on Newport Avenue, the brewery is a long-awaited new project from Newport Pizza & Ale House owner Mike Tajran, with OB resident Jim Millea at the helm of its five barrel brewhouse. Millea, a graduate of UC San Diego Extension's Brewing Certificate program with over a decade of homebrew experience and stints at several breweries under his belt, currently has three house beers pouring — B.Right.On Pale Ale, Long Time Coming Cream Ale, and Elevator Red IPA; eight core beers should eventually emerge, including a stout, witbier and American IPA.
On the ground floor, the main bar features a 20-tap bar with OB Brewery's core beers rounded out by a good assortment of guest beers. The space, which has a capacity of 120, also includes a mid-level with more seating and a balcony, plus an impressive rooftop perched high above the neighborhood where every seat has a spectacular panoramic view.
Open at 11 a.m. to midnight on weekdays and Sundays and until 2 a.m. on Fridays and Saturdays, the brewpub is also serving a casual menu of pub fare; starters include a sausage sampler, clam chowder, fried pickles and quinoa salad while mains range from fish and chips to a double-patty burger, sausage plates and a Mexican-inspired Cubano sandwich stuffed with carnitas and spicy ham.
Share this article
Related Posts