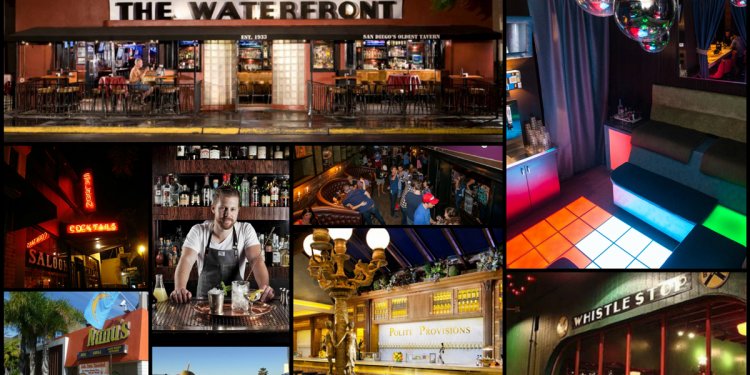 Best Dive bars San Diego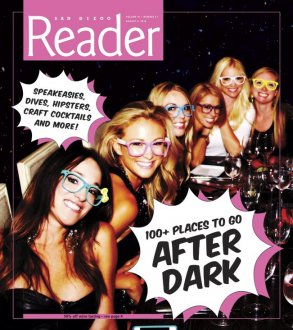 Tin Can Alehouse
At the Tin Can Alehouse you can see some of the coolest local and touring underground bands for $5–$7 Monday–Saturday. Or you could just wait a year and see some of those same bands for more money at bigger clubs. The stage here is only inches high; you can get up close and personal with the performers, if that's your thing. Most people who show up are in bands themselves, and the vibe reflects it. People discuss tours and starting bands while smoking out front. There's also an unpretentious art-feel. The Tin Can hosts sporadic drawing jams, where a group of artists will create art live and then hang it up — this is organized by Double Break, an art space a couple of doors down.
1863 Fifth Avenue, Bankers Hill
(No longer in business.)
The Tin Can serves a lot of canned beer, hence the name. Pabst Blue Ribbon is $5 a can. Tecate, Kirin, Peter's Brand Dutch, and Three Horses are $4/can. At the moment, there is only beer on tap. Hard alcohol is $5 a shot.
One of the owners (Kelsey) recently left, but Justin and Patrick have only more awesome in mind. One of these guys is vegetarian, the other vegan, and at the new in-house eatery (Doods Foods), you can get a black-bean veggie burger and vegan chili; but the Tin Can also serves hearty meat-friendly pub meals, plus they host a monthly eating contest: the Mega Flying Cheese Burger Contest involves one-pound patties with a quarter-pound of cheese and a quarter-pound of bacon.
Check the schedule online. Google the names you don't know. They just might be the raddest band nobody here knows about. Arrive early, scarf a burger. Aren't you lucky to live in San Diego?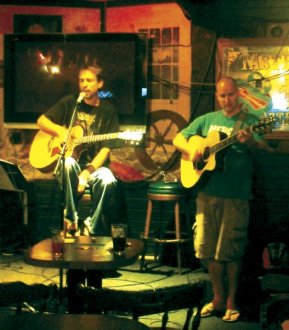 — Bobby Bray
Black Cat Bar
Opened last year by a former longtime Turf Club bartender, Black Cat is loosely modeled on the Haunted Mansion at Disneyland. Though located in a slightly shady patch of City Heights, the bar is a vast improvement over its predecessor, Nancy's Pub — an ultra-dive known for regular drug sales. Now you can spend an evening sipping PBRs, eating street-tacos from the cart out front, and selecting tracks from Black Cat's eclectic jukebox. Look for the actual black cat that lives in the bar, and ask Matt to make you a martini.
Blarney Stone
In a strip-mall also shared by Vons and CVS, you'll find local Clairemont-ians getting cozy at this humble Irish pub. On open-mic Sundays you might be witness to booze-inspired cheering on of heartfelt acoustic guitar versions of Billy Idol and U2 songs. Mondays and Tuesdays are dominated by a younger crowd. Rock Band plays on a big-screen — skill levels range from pro to never-played-before, with a wide variety of songs to choose from. Fridays and Saturdays are reserved for live music. The overall vibe is rooted in pure, unadulterated comfort, fueled by reasonably priced adult beverages.
Share this article
Related Posts