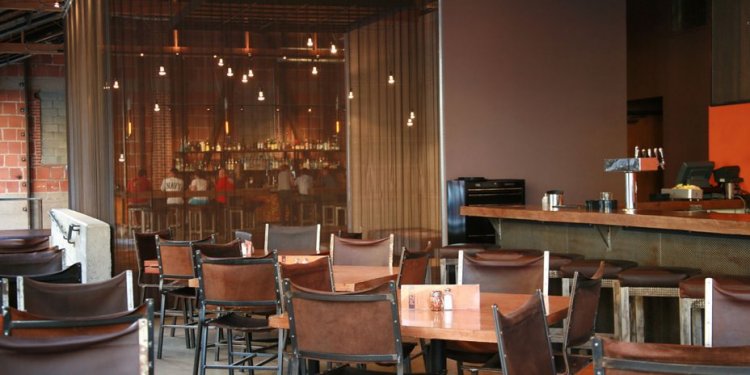 Mexican bars San Diego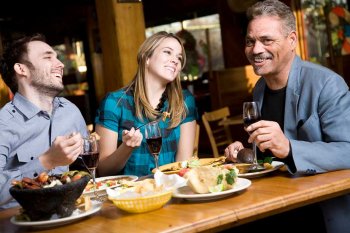 If you want a unique Californian fusion cuisine experience, head down to Tio Chino in Point Loma, one of the newest restaurant and bars in San Diego. Tio Chino is a modern interpretation of Mexican, Japanese and Chamorro cuisine.
Continuing on the tradition of its predecessor, Tio Carlos, one of the oldest Mexican restaurants in San Diego, Tio Chino combines authentic Mexican food with Pacific island and Japanese flavors. Many are familiar with Japanese cuisine, but some may not be familiar with Chamorro cuisine. Chamorro are the indigenous people of the Mariana Islands, comprised of the Islands of Guam, Rota, Aguijan, Tinian, Saipan and ten other islands north of Saipan.
The owner, Shin Taira, was born in Okinawa, Japan but grew up on Guam, which made him appreciative of the local Chamorro food and culture. Now living in San Diego, he has tried to combine all his main favorite food types into one menu after working for years in restaurants in Guam. He believes San Diego, a colorful melting pot, is the perfect place to mix such seemingly disparate tastes into one fusion menu, which he sums up as "Pacific-Mexican." The logo has been designed to illustrate the combination of cultures! The logo contains an image of Shin and his business partner, Mateen, as Japanese daruma dolls with sombreros, which Shin hopes will bring good fortune!
It's not just about food for Shin. Shin also wanted to create a welcoming, relaxed atmosphere which combined the hospitality of the Pacific islands and Japan with the family feel that Tio Carlos was famous for.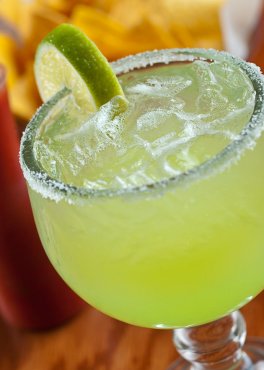 The San Diego bar and restaurant is situated on 3334 Rosecrans, Point Loma, just a stone's throw from Seaworld, Sports Area and the San Diego International Airport. It is open 7 days a week and offers a lunch and dinner service as well as a fantastic bar experience. Happy Hour starts early with drink specials from 1pm until 6pm everyday with food specials from 3pm to 6pm.
Tio Chino's menu offers Mexican staples such as tacos, burritos and carnitas cooked with the freshest ingredients in the Tio Carlos tradition, but also Pacific-Rim influenced items such as Taco Rice and Mabo Tofu Stuffed Burritos! From healthy salads to baked salmon on pork belly, there is something for everyone. It is also a fantastic place to have a drink, with a new bar and an open patio, where you can get great barbeque food. The drinks menu has many specialty cocktails as well as beer, wine and traditional margaritas, using the old Tio Carlos recipe. Sundays are easy with a relaxed atmosphere while the games play on the TVs in the bar area
Tio Chino hosts live entertainment on a Wednesday evenings, including live bands and comedians. It also handles events such as wedding receptions, baby showers and the MRCD graduation dinners. Tio Chino also offers a delivery service for all items on its Pacific Mexican menu including to rooms in the surrounding hotels.
The premises have just been renovated with new elevator access to the second floor and a new interior. Tio Chino is one of the go to places to eat and drink in San Diego.
So if you fancy tasting authentic Mexican food such as made from scratch carnitas and carne asada, or fancy mixing it up a bit with something completely different such as the Asian inspired fish tacos, give us a call or just come on down. It's a place for old and new to come together and respect each other over good food, drink and music!
chicago state university
southern connecticut state university
methodist university
plymouth state university
alfred university
university of west georgia
southern illinois university
benedictine university
bemidji state university
drew university
liberty university online
phoenix university
northwestern state university
university of massachusetts
university of texas at arlington
st mary's university
pacific university
south dakota state university
point park university
university of california san diego
ave maria university
westfield state university
university of northern colorado
university of tennessee football
southern university football
north carolina central university
western kentucky university
worcester state university
coppin state university
st bonaventure university
tiffin university
fort valley state university
university of scranton
university of maryland medical center
john carroll university
middle georgia state university
christopher newport university
shepherd university
dallas baptist university
kentucky state university
winston salem state university
rush university medical center
university of wisconsin madison
life university
university of utah football
davenport university
vanguard university
idaho state university
western university
university of colorado hospital
mercyhurst university
mckendree university
american public university
university of waterloo
university of illinois urbana champaign
johnson and wales university
yonsei university
franklin university
franklin pierce university
carroll university
ross university school of medicine
university credit union
brandman university
depauw university
lawrence university
loyola university new orleans
where is harvard university
west coast university blackboard
seattle pacific university
youngstown state university
See also:
Share this article
Related Posts