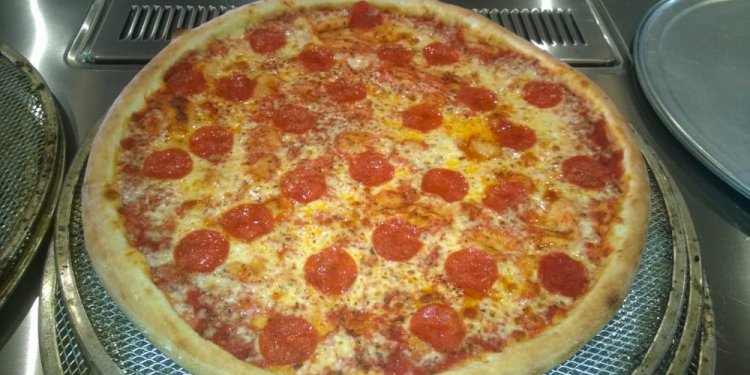 Pizza Hillcrest San Diego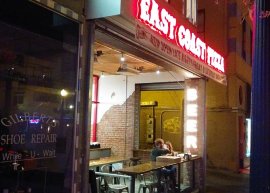 Cardiff-based East Coast Pizza's Hillcrest location is up and running regular hours now, including moderately late-night service (till 2:30 a.m.) on Fridays and Saturdays. ECP closes before midnight other days, but being able to get an after-hours slice ($2.50-$3) on the weekend is a good thing no matter what, especially from such a convenient spot.
The middling character of East Coast's pizza is both its greatest strength and chief weakness. The crust, neither crispy cracker nor chewy bread, holds up just fine beneath the weight of minimal toppings. The sauce — not sweet and jammy, but also not zesty — is a kind of neutral background under a thin layer of cheese.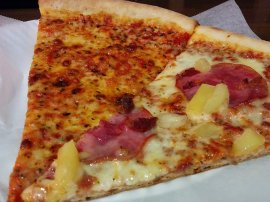 There's nothing to hate there, but it's also hard to find anything to really love. Even the decor — an artsy mockup of a beloved neighborhood pizza joint in fabled, far-off Brooklyn somewhere—neither offends nor endears.
Friendly, enthusiastic cooks and cashiers behind the counter inject a little character into the operation. Clearly, they want to make the place a neighborhood staple. Maybe ten years from now, with a little more grime and a few war stories to color the place up. Now, it's just kind of beige.
Share this article
Related Posts