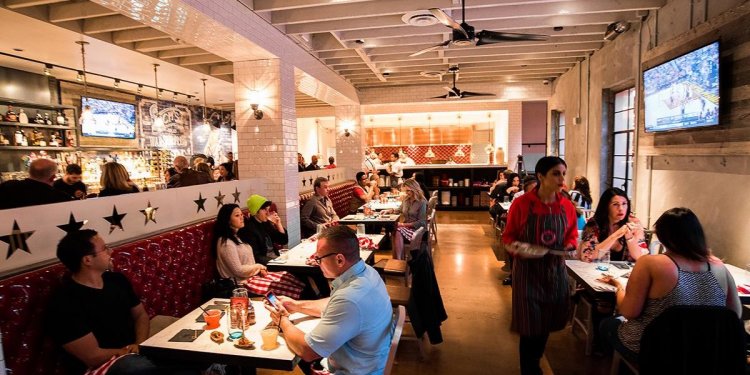 Best Pizza restaurants in San Diego
The Besta Wan Pizza & Big House named Best Pizza in San Diego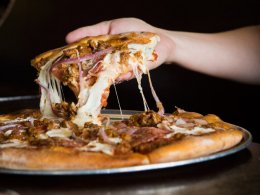 I recently saw an article in the Union Tribune about the top 25 pizza joints in San Diego. Listed as #2 in their top 25 of the Best Pizzas in San Diego was The Besta Wan Pizza and Big House! First of all, Congratulations! That is top honors in my book as the Best Pizza Place in San Diego! I have eaten there several times in the past few months and every time I come in, I try to order something different. I like variety in my life and I am a foodie, so trying something new to me is like a new adventure. Well, after hearing how The Besta Wan won the award as Best Pizza place in San Diego to get pizza, I had to take my family there and try it for ourselves. This is what we found out! Here is the article from the Union Tribune if you want to see it:
The first thing I noticed about the pizza menu at The Besta Wan in Carlsbad is they had three sizes, small, medium and large or colossal as they call it. You can order a simple pizza like pepperoni or mushrooms and sausage, just like you can at most pizza restaurants and they have their own signature pizzas, like the Best Wan Special or the BBQ Chicken Pizza, Meat Lovers, Vegetarian, The Godfather and more. Since this was our firt time trying a pizza at The Besta Wan, we went for their signature dish, The Besta Wan Special. It was loaded with ground beef, pepperoni, sausage, onion, green bell peppers and mushrooms covered with cheese on top a crispy crust with incredible tasting sauce. I put this pizza at the top of my list.
We ordered The Besta Wan Special in a Colossal size, a 16″ because a 12″ just seemed too small. Boy was I wrong, They call it the colossal because it is ginormous….. I think their ruler is broken… lol and they cut their pizzas square, like a tic tac toe board rather than a traditional pizza cut in slices. I thought it was a little funny at first, but after eating the pizza with different shapes, it was really fun. I remember my son asking for a square piece of pizza and he loved it; just another unique feature about The Besta Wan in Carlsbad.
So what makes a great pizza? Let's start with the most basic of ingredients, the dough that makes the crust and the sauce that makes the pizza. Remember, the Besta Wan Special Pizza is piled high with toppings, usually leaving a soggy crusted pizza in the middle. Not at the Besta Wan and I believe this is their secret to being rated as the Best Pizza in San Diego. With a pizza loaded high with toppings, you would expect the crust to go limp, no at The Besta Wan, their crust stayed crunchy, even when it was loaded with toppings. That's their secret! Quality toppings on top of a great pizza crust with cheese and sauce to round it out, makes The Besta Wan in Carlsbad, the Best Place to get pizza in San Diego! I agree. It was Awesome!
Share this article
Related Posts