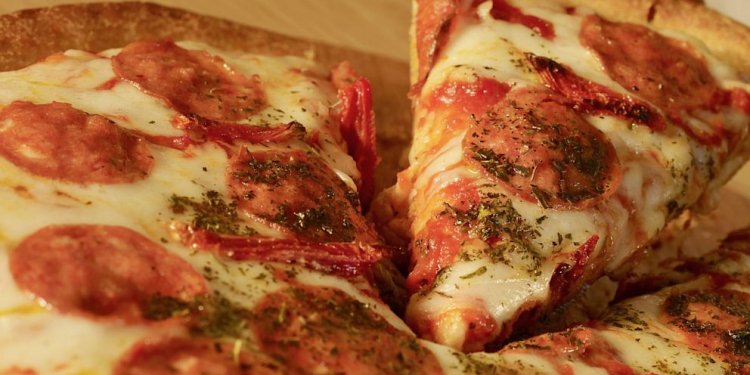 Good Pizza in San Diego
Apparently, I'm the last person in the County to eat at Regents Pizzeria. For years, Regents was a student hangout with decent pizza and middling reviews, and recently made themselves over as a modish craft beer and artisanal pizza restaurant, drawing enthusiastic appreciation from those who remember the "old days." I'm glad I found Regents when I did.
February's Elite Event at Regents drew a large number of Yelp Celebrities including: Jack M., Mel J. and Vin S., Jazmin S. and Diego V., Chun P., Chang L., The Mari's (Mari H. and Maricela H.); the list is extensive, comprising everyone I've ever met at a YEE, which, as things got started, made me wonder how Regents would handle the crowd.
Happily, Regents organized and managed our Event as they might any catered affair, with assistance from CM Brad B. and Estefany B. Things ran smoothly, and there was an abundance of wonderful food. The restaurant set up several serving stations, offering:
- House-made Bacon - a pemmican-like bite that was tender, sweet, peppery and delicious.
- Chicken Wings - large, juicy Buffalo-style wings, about which more later.
- Shishito Peppers - truly, the reason I attended this YEE; I'll commute for Shishitos, and Regents got them right.
- Walnut Gorgonzola and Goat Cheese Salads - I passed on salads, though both appeared fresh and nicely dressed.
- New York White Pizza - focaccia-ish, with fresh spinach, ricotta and mozzarella, and rosemary garlic olive oil sauce; this was surprisingly delicate in flavor, and despite the cheeses, not overrich; an excellent bite, perhaps a future "starter" for the table.
- New York Soppressata - the other reason I attended this Event; last year, I became a fan of pizza topped with spicy salamis, and Regents, using quality soppressata and a deeply flavored tomato sauce, delivered the sort of pie I prefer.
- Chicago Popeye and Meat Lovers Pizzas - I grew up on New York-style pizza. I don't understand Chicago-style pizza, so I don't eat it.
- Tiramisu - After vying in the hot wing contest, I was grateful for this cool, creamy poultice.
About the hot wing contest:
I am a large man with a round face who believes it's unseemly for large, round men to engage in games that put us center-stage, shoving food into our mouths.
But Brad, my Yelp guide and mentor, assured me that his would be a respectable, refined competition, valuing tenacity and stamina over garrulous gluttony. Brad is a master of men who can persuade by smiling, and he sold me, so I signed up.
Entrants were asked to eat one habanero-sauced wing (350, 000 Scoville units), then one sauced with Bhut Jolokia or "Ghost" peppers (1, 000, 000 Scoville units), then individual wings rolled in sauces touched with increasing levels of Trinidad moruga scorpion chilis, which are, at 2, 000, 000 Scoville units, as yet the hottest peppers known to man. The last remaining eater would win.
OK. No problem. I like hot stuff. Besides, I wouldn't need to eat a ton of incendiary poultry; I 'd just have to outlast nine guys. I joked with the others, telling one fellow I thought it was "cute" that he thought it was a contest. I figured a little trash talk couldn't hurt my chances.
Then we sat down, and looking around the table, I saw Lisa W., a buff and beautiful Friend of mine who has reviewed literally ten times as many restaurants as I have, which suggests she's eaten everything, everywhere, and can't be surprised by food. I was already facing the prospect of hurting myself; now, I had to consider the prospect of doing so, then being beaten by a girl, who, in her review of this Event, pointed out that she had "balls." I grew nervous. The contest began.
Round after round, we ate, licked our plates (a requirement added late in the game, thrown in, I think, to amuse the mob), then waited for something hotter. I sweated, dabbing my brow carefully so as not to touch my face with fiery fingertips. I tried to enjoy the flavor of the chilis, and tried not to cry.
One by one, the others bowed out, Lisa leaving the game half-way through, until eventually, it was just Todd P. and me.
Wing after wing, the burn increasing with every bite, I ate slowly, unamused and unhappy, watching for Todd to waver, but he was a rock - chewing, swallowing, intently waiting me out.
Then, while Regents' staff prepared our sixth level of torture, I asked Todd: "Why don't we just split the prize?" We agreed that we'd each take a bite, then quit simultaneously. We were served a final wing, took our bite, then, glancing at each other like tigers passing on a dark jungle path, threw down the fiery bones and announced our resignation.
Victorious and relieved, we accepted tickets for downtown's Mardi Gras and St. Pat's block parties, and a pair of $50 gift cards for Regents.
That's the good news.
The bad news is that I'm pretty sure Lisa let us win.
**************
Todd P.'s Review:
Share this article
Related Posts