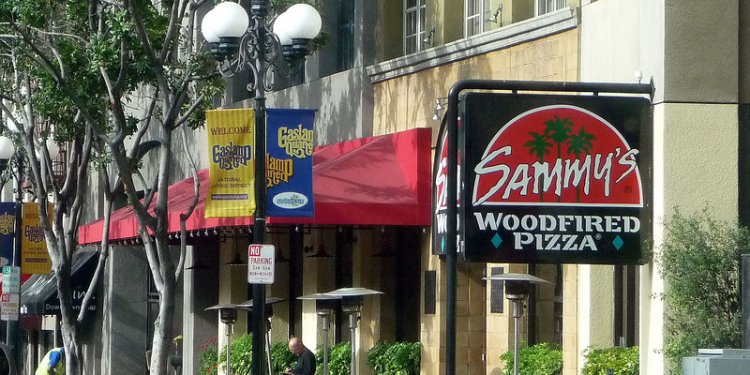 Sammys Woodfired Pizza San Diego
Owner & Chief Executive Officer, Ladeki Restaurant Group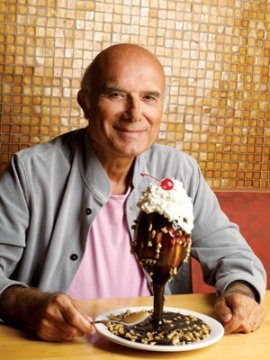 Following a passion and natural aptitude for the hospitality industry, Sami Ladeki attended the College of Hotel and Restaurant Management near Munich, Germany. After graduation, he spent a year at London's Westbury Hotel and was then recruited by the Sonesta resort chain, which assigned him to the Royal Sonesta Hotel in New Orleans' French Quarter. After nearly a decade of management service at the 500-room property, Ladeki joined Caesars Palace in Las Vegas to work as Food & Beverage Manager. After Las Vegas, he subsequently took on those responsibilities at the world-renowned Princess Hotel in Bermuda.
In 1983, Ladeki opened La Cave de Rois, an upscale restaurant and nightclub in Houston, a hit among the fashionable elite. From Houston Ladeki's career took him to Atlanta as Food & Beverage manager for the Renaissance Hotel, followed by Stouffer Hotel in Los Angeles. After falling in love with San Diego on several visits, Ladeki was destined to make his mark in Southern California, particularly the ocean-side community of La Jolla. In 1989, the enterprising hospitality specialist opened his first Sammy's Woodfired Pizza in La Jolla, introducing San Diegans to the joy of pizza cooked in a wood-burning oven. The concept was an instant success and Sammy's continues to grow throughout California and Nevada. In the mid-90s, Ladeki opened two Sammy's outlets in Tokyo, a decision that contributed to his interest in the Pacific Rim cuisine he would debut at his Roppongi concept several years later.
The remarkable growth of Sammy's Woodfired Pizza gave the innovative restaurateur an opportunity to open several fine dining concepts within his company, the Ladeki Restaurant Group. In 1998, Ladeki opened Roppongi Restaurant & Sushi Bar in La Jolla, Calif. Featuring Asian Fusion cuisine, it quickly became a hot spot with both the public and critics.
With the success of these fine dining concepts, Ladeki expanded his dining empire with a new, innovative restaurant concept, Sammy's Restaurant & Bar. Located in the American Nevada Business Park, the newest location features lounge-style dining and 24 hour gaming. The 8, 000-square-foot eatery highlights a one-of-a-kind 3, 000-square-foot "living room" framed along three sides by stunning floor-to-ceiling windows that overlook beautiful lush landscaping. A brand recognized for its innovative global healthy cuisine, Sammy's Restaurant & Bar continues to offer menu selections made with local, organic and nutritionally balanced ingredients.
Ladeki is a prominent businessman and philanthropic leader in the greater San Diego area and a recipient of the prestigious Headliner Award, presented by the San Diego Press Club for recognition of outstanding achievement in the community. The dynamic entrepreneur is not resting on his laurels though. Instead, he is constantly redesigning restaurants, developing new menus and exploring inventive concepts.
Share this article
Related Posts