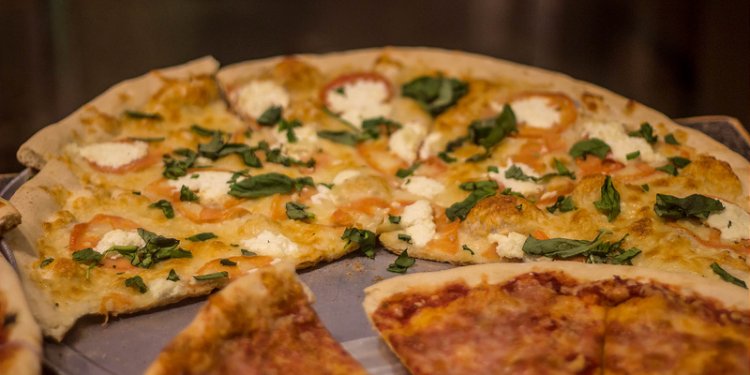 Newport Pizza San Diego
Whereas most restaurants strive for consistency, Newport Pizza and Ale House's charm lies in its ability to have a completely different vibe/scene/experience each and every time you go there. To be sure, this can lead to great experiences, subpar experiences and everything in between. After frequenting the place for a few years now, I think my experiences have less to do with Newport's mood du jour than mine.
For example, some days you just aren't feeling the self righteous smoking hippies on the patio, while other days, they don't bother you at all.
Newport has done a ton to make the environment more inviting. A paint job, taps screwed into the ceiling, etc. Ok, well maybe not a ton, but what they have done has gone a long way. However, it should be noted, getting rid of the original Nintendo was a horrible, HORRIBLE decision. (Taking an original Nintendo system out of a bar may be the worst ownership/management decision in the history of divey pizza places ever! If you can think of a worst example, please email me.)
As for their slices, I am impressed. It depends on whose making them, but the two girls that work the oven do a really good job. Their crafty names make the slices taste better. I mean, doesn't the Trump taste better than a simple Works in a blind taste test? (Seriously, save the Ron Jeremy jokes, I know I set myself up, alright?)
The single most consistent thing about Newport (and I cannot overstate this) is their killer beer selection. These guys know their microbreweries and always have new small production stuff. The staff clearly spends time drinking (er, learning about) their beers and can offer great suggestions.
In sum, I highly recommend Newport Pizza as a stop when you are in OB. That being said, if you walk in and aren't feeling the vibe, stop, turn around, and go somewhere else. Because I guaruntee that the annoying music, hippies, and stoned bartender are not going to grow on you. Although, after the first pitcher, they may...
Share this article
Related Posts