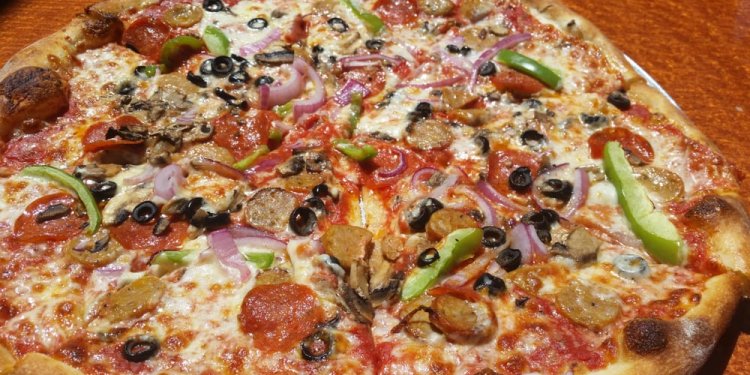 Vegan Pizza San Diego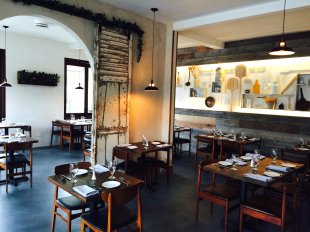 Whether you're a dedicated vegetarian, aspiring vegan or just looking for a health conscious dining destination this summer, San Diego has an ever-evolving list of eateries catching the eyes - and palates - of even the staunchest carnivores. From bohemian joints weaving magic with organic produce to the new wave of eco-chic cafés, we rounded up some of the finest natural, organic and raw veggie and vegan-friendly fare in the city. Did we miss your favorite spot? Join the conversation in our comments section below.
Note: map points are not ranked.
1 Kindred
A hip cocktail den gets a dose of death metal and an all-vegan menu, from the well-crafted drinks to the chef-driven plates. Check out the vegan brunch and the bar's weekly tiki Thursdays.
1503 30th St
San Diego, CA 92102
(619) 546-9653
2 Civico 1845
A fresh addition to Little Italy, this southern Italian restaurant is getting as much acclaim for its vegan offerings as its traditional dishes. The dedicated vegan menu features fried mushrooms subbing in for calamari, classic caprese served with rice mozzarella and an array of housemade pasta. Don't miss the desserts, especially the dreamy pistachio gelato.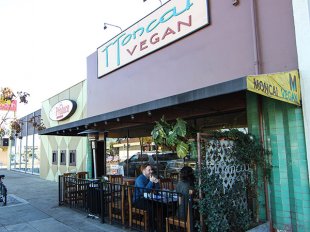 1845 India St
San Diego, CA 92101
(619) 431-5990
3 Moncai Vegan
The staunchest carnivore will be impressed with the chick'n dumplings –– Moncai's most requested dish— while the yucca black bean cakes is another solid choice at this cozy cafe. Complete with vegan scramble, roasted potatoes, maple-smoked tempeh bacon, fresh fruit, fluffy pancakes and drop biscuits, Moncai's Sunday brunch might just steal the show.
3531 Adams Ave
San Diego, CA 92116
(619) 228-9881
4 Plant Power Fast Food
All your fast-food favorites are available animal product-free at this new vegan concept; burger variations come with organic tempeh or black bean patties and vegan ice cream is blended with almond milk for creamy old-fashioned milkshakes. Another location is in the works in Encinitas.
2204 Sunset Cliffs Blvd
San Diego, CA 92107
5 Plumeria
Classic Thai dishes get a vegetarian makeover at this budget-friendly eatery. Open for lunch and dinner, all entrees come in under with the option to add vegetables, non-GMO steamed/fried tofu, or vegetarian chicken, duck, beef and shrimp to the wok, curry and noodle entrees. PRO TIP: Eco-conscious diners can save $1 off to-go orders by bringing in their own container.
4661 Park Blvd
San Diego, CA 92116
(619) 269-9989
6 Café Gratitude
Diners will be spoilt for choice with the breakfast, lunch, happy hour and dinner menu items on offer at this health conscious hotspot. From the Liberated Pesto Kelp Noodles to the Mucho Mexican Bowl and Hearty Raw Italian Pizza, each dish is created with love and enlightenment. Libations include tonics and wellness elixirs; if you're in the mood for something stronger, the Mojito Spritzer is one of several adult beverages also available.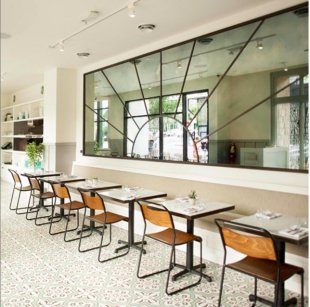 1980 Kettner Boulevard
San Diego, CA 92101
7 Jyoti-Bihanga
Students of spiritual master Sri Chinmoy have been serving up vegetarian fare at this serene little spot since 1986. Raw zucchini pasta, soups and salads keep the lunch and dinner crowds happy: the Buddha Burger and best-selling Neatloaf are standouts. Running two weekends a month, load up on as much Challah bread, organic scrambles, veggies, fresh fruits, granola, and fresh vegan apple cake as your heart desires at the 'all you can eat' Sunday Breakfast Buffet ($10.95.
3351 Adams Ave
San Diego, CA 92116
(619) 282-4116
8 Sipz Fusion Cafe
Welcoming staff and delicious food make this a homey hangout in Clairemont. Healthy and inexpensive, the menu features Asian-inspired appetizers and soup and salad 'bowlz' alongside noodles, rice dishes and vegan sushi –– duck, fish and abalone are offered as exotic alternatives to the usual 'mock meat' suspects. The Thai Curry (coconut, eggplant, potatoes, onions, bell peppers, button mushrooms) is a customer favorite, while the vegan coconut cupcakes ($2.25) are hard to resist.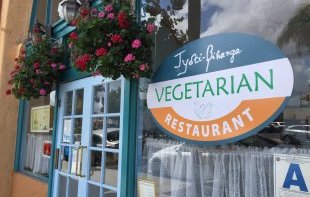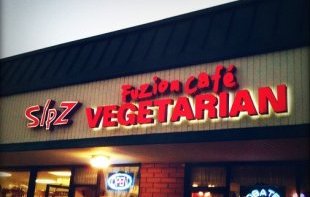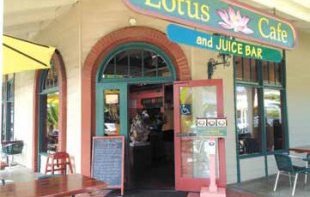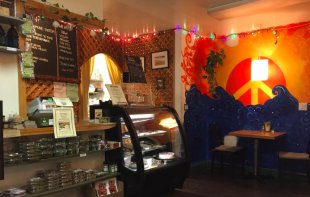 See also:
Share this article
Related Posts