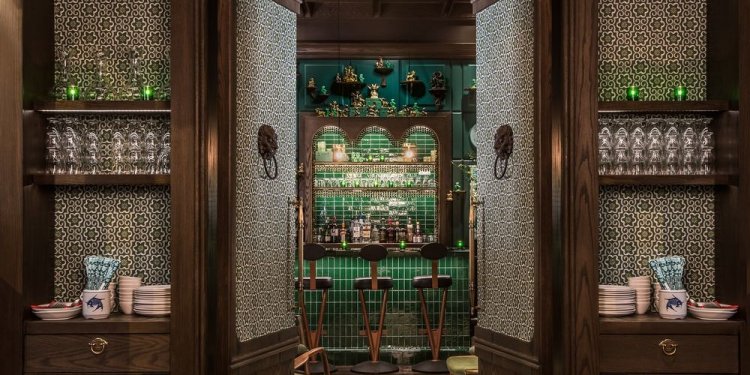 Alice in Wonderland Bar San Diego
Ranging from intimate to expansive, these speakeasies serve up local and internationally-known talent on the turntables in atmospheres that are only one flight below street level, but far removed from the real world.
At Café Sevilla, flamenco dancers keep audiences spellbound on Friday and Saturday nights. The crowd moves downstairs to the dance floor heating things up with spicy salsa moves as the DJ plays Latin disco and hip-hop music.
At Thin, party-goers perch on polished steel barstools and sip Cadillac margaritas in a futuristic setting. Located directly downstairs, at the Onyx Room, an energetic dance floor and swinging lounge can be found past the speakeasy type entrance.
Step back into the 1920s speakeasy era with a visit to Prohibition. That is, if you can find it! This secret-entrance, password-only club keeps the mood subdued, the live jazz soothing, the cocktails irresistible and the attire upscale. House rules even admonish guests to "drink with an open mind" and "use your inside voice."
Vin de Syrah is part underground urban lounge and part Alice in Wonderland garden party. The wine list is extensive and the selections of whiskey, bourbon and beer are vast, paired with a menu of complimentary cheeses and meats. Guests can dance to the music of San Diego's most eclectic DJs or the soothing rhythms of live jazz, or enjoy their beverage in the privacy of a plush booth.
Located at F Street and Sixth Avenue, arrive at F6ix's modest entrance and follow the staircase downstairs for the ultimate hip-hop experience. Once below street level, the movement and energy of F6ix comes alive with a spacious dance floor and live DJ, playing the best hip-hop hits from the past and present.
With three rooms of EDM and multiple dance floors, Bassmnt is a raw, edgy underground nightclub in downtown San Diego. Known for its high-energy atmosphere and top-notch production, the club also regularly brings in notable talent and DJs for live shows.
At the Red C Lounge, it's all about variety. From Tuesday to Sunday, DJs of all genres will energize the Gaslamp nightlife with house and electronic music to funk and soul, R&B and reggae mixes.
Share this article
Related Posts