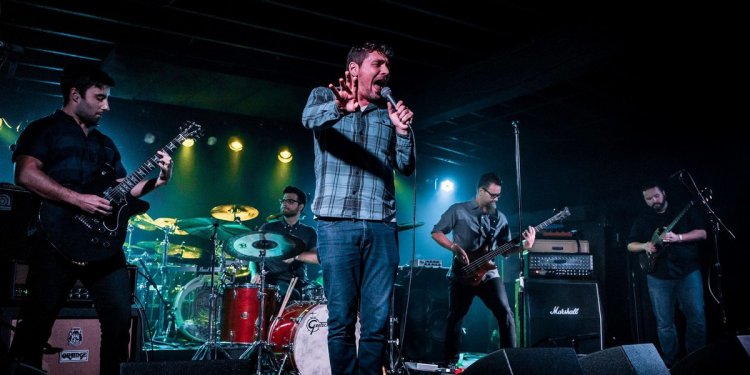 Best bars In Downtown San Diego
As the NFL comes back in full swing, San Diegans are starting to prep by dusting off their Bolts gear. If you can't make it out to Qualcomm Stadium to catch the games live and your couch just isn't cutting it for you, there are plenty of hot spots around town to jump in on the action. Let's take an insider look at the "it" places to watch football in San Diego.
Slater's 50/50 Liberty Station
110 beers on tap, countless TVs and gourmet burgers … what else could you want with your Chargers game? Additionally, fans can party with Slater's during their tailgate series with ticket packages that include breakfast, round-trip party bus from Slater's 50/50 to Qualcomm, a tailgate and a game ticket. 2750 Dewey Road, Suite 193, Liberty Station. (619) 398-2600 or slaters5050.com
Tin Roof
Twenty-five TVs, a giant projector screen and 11, 000 square feet of prime downtown territory make Tin Roof your newest football destination. On college football Saturdays and NFL football Sundays, fans can order up $15 pitchers of Bud Light, Coors Light, Miller Lite and Shock Top. On Sunday mornings, find $15 bottomless mimosas and a $5 build-your-own Bloody Mary bar. 401 G St., downtown. (619) 230-8606 or tinroofbars.com
Spike Africa's Fresh Fish Grill and Bar
While you're watching the games on their big screens in the bar, fans can order up the new pigskin special, a pulled pork sandwich served with a side of pork rinds and a 12-ounce local beer for $12. 411 Broadway Ave., downtown. (619) 795-3800 or spikeafricas.com
Headlines
Barleymash
Make sure you're not missing a beat. Barleymash boasts the highest quantity of HDTVs in the Gaslamp Quarter. Open for brunch at 9 a.m. with a build-your-own Bloody Mary bar, you can stay well-nourished throughout the games. 600 Fifth Ave., downtown. (619) 255-7373 or barleymash.com
Tavern+Bowl
The bowling lanes might entertain you, but it's more likely that the 50 flat screens will be your main resource during football season. With ample beer on tap, you'll be well-hydrated to cheer the Chargers to victory. Tavern+Bowl has four locations: East Village at 930 Market St.; Eastlake at 881 Showroom Place, Chula Vista; North County at 200 East Via Rancho Parkway, Escondido; Costa Mesa at 1875 Newport Blvd., Costa Mesa.
Harrah's Resort Southern California
OK, it's not your average sports bar, but guests can now head to First & Dive this fall, taking place at Dive Day Club at the Harrah's Resort Southern California. Every Sunday, football fans will watch the games on a 16-by-9-foot jumbo screen poolside with an optional (recommended) Bloody Mary from Southern California's only swim-up bar. 33750 Valley Center Road, Valley Center. (760) 751-3100 or harrahssocal.com
Union Kitchen and Tap Gaslamp
If we know one thing about crazed Chargers fans, it's that they need a lot of room to do their cheering. Union's Gaslamp location is built for large groups, with plenty of space for the whole crew. Find local beer and great grub to pair. 333 Fifth Ave., downtown. (619) 795-9463 or gaslampunion.com
PB AleHouse
The Ale House by the beach flaunts a range of local beers, plus its own signature brews. They're also known for must-try good eats like the Ale House beer cheeseburger or the Cajun chicken sandwich. Their happy hour Monday through Friday from 3 to 6 p.m. features $3 drinks, so you can get in tiptop shape for the big games. 721 Grand Ave., Pacific Beach. (858) 581-2337 or pbalehouse.com
McGregor's Grill and Ale House
This San Diego staple, since 1996, boasts TVs, pool tables and a vintage shuffleboard. Enjoy beer and spirits ... and wings — what's football without wings? A basket of drumettes — clocking in at a pound — can be had for $9.25. 10475 San Diego Mission Road, Mission Valley. (619) 282-9797 or mcgregorssandiego.com
Draft Mission Beach
If you can peel your eyes from the ocean view for a minute, you'll find ultimate football paradise here. With almost 70 beers on tap and an impressive menu of casual bar fare from executive chef Brad Wise, fans have the best of everything at their fingertips. 3105 Ocean Front Walk, Suite B, Mission Beach. (858) 228-9305 or draftsandiego.com
Tilted Kilt downtown
On Thursday nights at the Kilt, Ashley from Rock 105.3 will host the celebrations, which include $4 Bud and Bud Light drafts and $5 Sam and Sam Seasonal drafts. They'll feature other drink specials, too, on Mondays, Saturdays and Sundays, plus offer giveaways to super fans.
Share this article
Related Posts