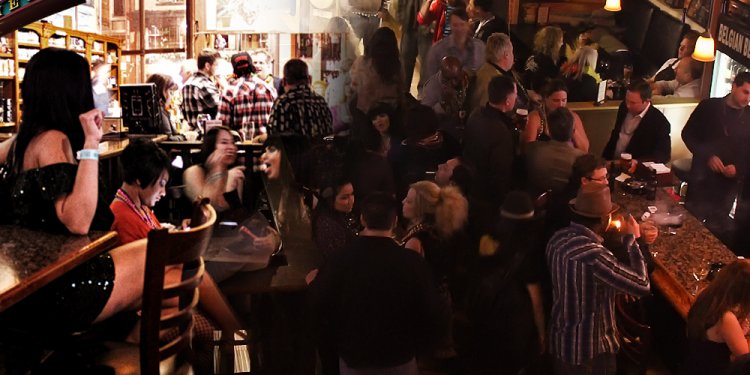 Cigar Bar San Diego
Rep. Duncan Hunter's campaign continued in the last quarter of 2016 to spend money on "food/beverages" at a cigar lounge in his district, where he was photographed apparently smoking a Cuban cigar on election night.
Hunter's financial disclosure report, filed last week with the Federal Election Commission, shows his campaign spent $404 at Alpine Tobacco Company Cigar and Wine Bar in Alpine in November. The spending is in addition to the $3, 018 Hunter's campaign has reported spending on "food/beverages" at that smoking lounge and two others since April 2015.
Hunter's campaign spending has come under scrutiny by the Office of Congressional Ethics since the FEC and The San Diego Union-Tribune first raised questions last April. He has reimbursed his campaign for more than $60, 000 his office identified as personal, mistaken or insufficiently documented. None of the tobacco expenses have been reimbursed.
Hunter's office has declined to say the campaign purpose of the spending at the tobacco lounge.
A photograph of Hunter with Shawn Karjo, owner of Alpine Tobacco Company, was posted Nov. 10 on the establishment's Facebook page. In the photo, Hunter is sporting an "I voted" sticker and holding a lit cigar in his mouth. Karjo is holding an unlit cigar. The photograph's caption says "Cubans 2 celebrate congrats Duncan hunter and Donald trump!!"
Reached by phone, Karjo referred questions to Hunter's office. Hunter's chief of staff, Joe Kasper, declined to answer questions about the origin of the cigar or how Hunter obtained it.
It remains illegal to buy or sell Cuban cigars in the United States, according to the U.S. Department of the Treasury.
As of January 2015, travelers coming from Cuba could bring up to $100 worth of cigars into the U.S. for personal use or gifts, under an executive order from then-President Barack Obama.
Hunter, R-Alpine, addressed the order shortly after it was signed in a with San Diego television station KUSI. A summary of the interview on KUSI's website indicated Hunter was critical of aspects of the administration's changes, saying the policy "does not look good" because it is "rewarding bad people and bad behavior."
The video of the interview was not available on the KUSI website, nor was a transcript of what was said.
Kasper, Hunter's chief of staff, responded to questions from U-T Watchdog seeking to reconcile the cigar lounge's photo of Hunter with the congressman's criticism of the executive order.
"Cuba policy is viewed through multiple lenses and requires differentiation between Cuba's government and its people, " the statement said. Hunter was "most likely referring to the government side of things only."
Hunter has pushed for laws to protect the electronic cigarette and cigar industries. He made headlines and earned his nickname as "the Vaping Congressman" when he puffed on an e-cigarette during a Congressional hearing last year (accidentally blowing vapor into a fellow committee-member's face) to protest legislation that banned e-cigarette use on airplanes.
Hunter has also supported the cigar industry. This year, Hunter was one of three congressmen who signed a letter to Vice President Mike Pence, encouraging him to "halt FDA regulations that would be devastating to the premium cigar industry and small businesses across the country."
Share this article
Related Posts