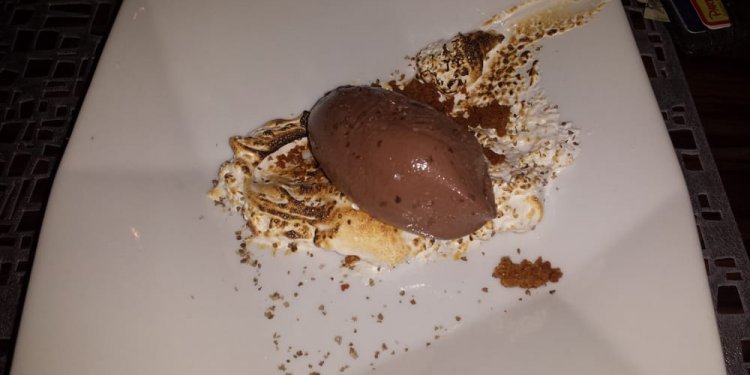 Dessert Bar San Diego
With their mixture of colors and quirkiness, Asian desserts can be a breathtaking sight to behold – not to mention an Instagram addict's dream. If you're okay with the sugar intake, here are fifteen spots around San Diego to fill up on Harajuku-style crepes, boba teas, shaved Korean snow, liquid Nitrogen frozen ice cream and more.
1 Angels & Hearts: Harajuku Crêperie
Filled with regular or mochi ice cream, fresh fruit and other sweet treats the Harajuku-style crepes here come rolled up in a handy to hold cone. If dessert crepes aren't your thing the shaved Japanese snow is a great alternative – flavors include lychee, taro and green tea - each 'snow angel' comes topped with popping boba pearls and whipped cream.
4646 Convoy St Ste 102B
San Diego, CA 92111
(858) 573-2400
2 Square Bar Cafe
This new Kearny Mesa café serves up sweet treats including macaron ice cream sandwiches, and a blue-hued Cookie Monster ice cream in addition to its famed matcha crepe cake. There are seasonal specialty drinks too, including a green tea frappe and Fifty/Fifty iced milk with pudding, caramel and honey boba.
4488 Convoy St #H
San Diego, CA 92111
(858) 292-5778
3 Creamistry
Enjoy liquid nitrogen frozen ice cream –bases include Creamistry's signature milk blend, an 100% organic, GMO-free version or a vegan coconut– flavored with everything from matcha green tea and roasted black sesame to fresh banana and pistachio. Top with candy, cookies and sauces to your hearts content - most toppings run around $1 each.
7420 Clairemont Mesa Blvd #108
San Diego, CA 92111
(858) 874-6407
4 Snoice
Located in Spring Valley's Kababayan Bakery, Snoice serves up shaved snow and pandesal ice cream sandwiches ($3) in addition to popular Filipino dessert, halo halo, which literally translates as "mix mix". Custom-order your halo halo - flavors include red bean, jackfruit, purple yam, avocado and sweet potato - and select up to six toppings.
8423 Paradise Valley Rd
San Diego, CA 91977
(619) 432-5735
5 Iceskimo
Six core snows – original, strawberry, green tea, lychee, black sesame and salted caramel – are available on rotation in addition to special, seasonal flavors (you'll currently find cookies & cream, horchata and super lemon on the board). The hand shaved, melt-in-your-mouth frozen ribbons can be topped with assorted fruits, candies or mochi and expertly finished off with a healthy squeeze of condensed milk.
4609 Convoy St Ste B
San Diego, CA 92111
(858) 216-1111
6 Blush Desserts
This French inspired bakery, which specializes in pretty cakes and cupcakes, also has a wide variety of inventively flavored macarons: regular size cost $2, while an ice cream maracon sandwich will set you back $5. Other sweet treats include a churro (goes great with green tea ice cream), Vietnamese ice coffee and stuffed cookies.
4817 Convoy St
San Diego, CA 92111
(858) 505-9498
7 Paris Baguette Cafe
This cult Korean bakery chain (which also has an outpost within Kearny Mesa's Zion Market) is a go-to for puddings and delectable French-style pastries. There's always a great selection of macarons to choose from and you can't go wrong with any of their exquisite cakes, including the mocha chiffon and decadent tiramisu.
9440 Mira Mesa Blvd
San Diego, CA 92126
(858) 689-0404
8 Boba Bar and Desserts
Located within Zion Market you'll find this cheery counter-serve spot, which does a mean trade in bubble teas, smoothies, frozen desserts and the like. Highlights include its egg puffle (a folded egg waffle best when stuffed with green tea ice cream), chrysanthemum milk tea and melt in your mouth taro shaved snow topped with lychee jelly.
Share this article
Related Posts