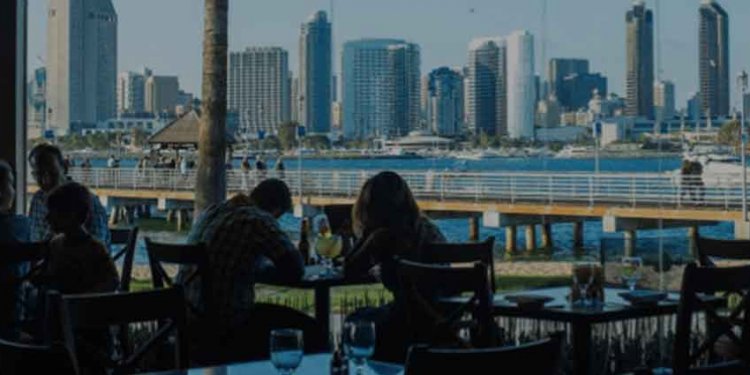 Redwing Bar San Diego
I've always enjoyed gay dives because the mood tends to outshine that of neighboring, dimly lit hipster hangouts. Nowhere is this accute sense of festivity more apparent than karaoke nights at Redwing Bar and Grill in North Park, when drag queens spill sweat, tequila, and half-hearted insults between bellowed Vicente Fernandez jams.
"It's probably the most diverse bar in San Diego as far as clientele goes, " says bartender Traci. "Gay, straight, bi, transgender — everyone gets along."
Though the Redwing (which Traci says has existed in its present location since at least 1962) is advertised as the "best dive in North Park, " she argues, "I don't think it's a dive bar. I think it's a great bar. It's very clean. I think it's more of a sports bar. We have food and seven big-screen TVs."
Dive bar, sports bar, you decide. Either way, Redwing is home to one of my favorite drinking patios in town, where you can eat $3 happy-hour appetizers and sip sauce in the sunshine at $3 for wells and domestic bottles and $2.75 domestic pints ($1.50 Fridays, or $3 for 25-ounce domestic mugs).
Redwing offers daily specials such as $4 burger and fries from 4 to 6 p.m. Monday through Fridays; 25-cent wings from 5 to 10 p.m. on Mondays; dollar tacos from 5 to 10 p.m. and $3 Cuervo margaritas from 6 p.m. to close on Tuesdays.
Eight taps spit standard domestic and import brews plus a few local crafts from Mission and Coronado breweries. The kitchen cooks a wide assortment of classic bar munchies, including fried everything, specialty burgers, sandwiches, and even bacon and kraut dogs.
Karaoke runs weekly on Wednesday, Friday, Saturday, and Sunday nights, but if you really want to catch that patented celebratory vibe, stop in on October 13 for a special evening of "Bear-a-oke." Tallboys are $3.50 from 6 to 10 p.m. and, who knows, you may even spill some yourself.
Hours: Mon–Thu, 11 a.m.–1 a.m.; Fri–Sat, 10 a.m.–2 a.m.; Sun, 10 a.m.–1 a.m.
Happy: until 6 p.m. daily
Credit cards: $10 minimum
Cover: No
Capacity: 140
The Deal: $3 25-ounce domestic mugs on Fridays
Share this article
Related Posts