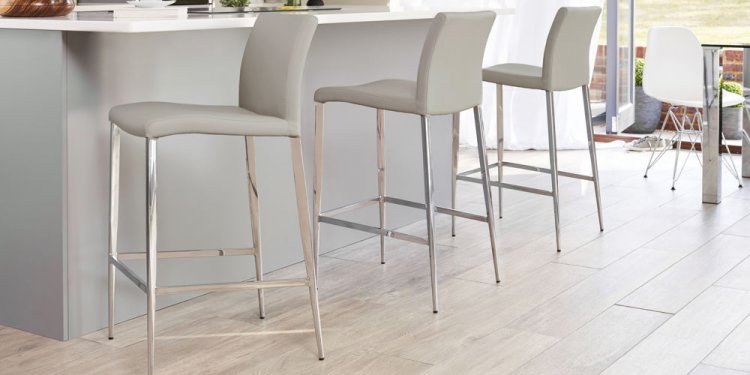 San Diego Bar stools
In the wake of local brewery acquisitions, a debate as to whether corporate-owned breweries can call their beer "craft" has been ongoing on barstools throughout San Diego. Scores of beer professionals gathered at Mission Brewery in March to air the issue in a San Diego Beer Forum. Monkey Paw brewer Cosimo Sorrentino organized the event, inspired in part by his own bar stool conversations — including one with Saint Archer brewer Greg Peters.
Saint Archer sold to the parent company of Miller Brewing last summer, meaning it no longer meets the trade-group definition of craft beer. During the Forum's panel discussion, Peters explained why he and the rest of Saint Archer's 25-person brew team still view their product as craft. "We write our own recipes, " he said, "we work on a manual brewing system... We brew with blood, sweat, and tears. Hashtag craftasfuck."
Peters initially discussed this take with Sorrentino during an event celebrating the first release of Saint Archer's barrel program, branded Tusk & Grain. As Cellar Manager, Peters led the production of this beer, and he makes a compelling case that his work warrants a craft label.
To begin with, he's applying a skillset he developed during four years working with Tomme Arthur at San Diego's premiere barrel-aging brewery, Lost Abbey. Prior to that, Peters's craft brewer bona fides include eight years brewing in Pizza Port brewpubs, learning from Arthur and other award-winning brewers Tom Nickel, Jeff Bagby, and Kirk McHale.
Peters filled Saint Archer's first hundred Woodford Reserve bourbon barrels with imperial porter, stout, and barley wine well before the Miller sale. By the time they'd aged enough to taste ready for release, he and the brew team were enjoying some perks of the new ownership, including free Miller High Life.
But he says the transition changed nothing about his and lead brewer Nick Marron's approach to the blending process. "We started playing around with different blends, " he says, "blending the beers in different ratios. It was getting close and it was good — but it wasn't exceptional."
So they developed a recipe for a fresh batch of export stout designed to add sweetness and accentuate the roasty, chocolate, and caramel favors of the respective aged beers. When the small batch of wax dipped bottles of Tusk & Grain No. 01 was released in February, the carefully composed ratio was about two-thirds aged beer, one-third fresh stout.
Pending Tusk & Grain releases include a gose aging in pinot noir barrels, and next month Coconut Stout. That combines aged stout with coconut chips, toasted using a method he learned while making CoCoNut Porter during a four month "working vacation" at Maui Brewing Co.
The Tusk & Grain labels — and its distinct website — make little reference to Saint Archer outside a small logo and some fine print. Whether its craftiness may be defined by details of ownership or process will surely be subject to more debate. On issues of quality, Peters succinctly extols the approach of the Saint Archer team: "We strive to make exceptional beer, not mediocre beer."
Share this article
Related Posts