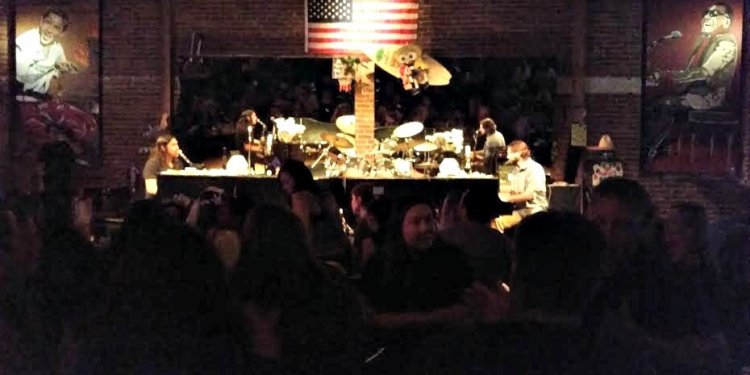 Shout piano Bar San Diego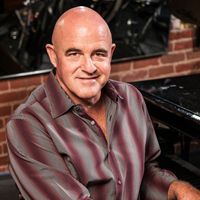 Tom Bagley
Tom Bagley has lived all over the world including Africa, Iowa, Missouri, Colorado, Maryland and California. He started his first band at the tender age of thirteen and later in life honed those skills and became a band leader for Disney for over twenty years. Tom's musical inspiration is across the board from classic rock to African Pachanga. Being the family man that he is, if you are thinking about buying him a drink, make sure it is double water on the rocks.
Bill Pomerleau
Bill hails from the great state of Maine, joining our piano staff in 2009. He started playing piano at 6 years old and began playing professionally at 9. He graduated from the University of Maine with a degree that in no way aids his musical career. As well as guitar playing, Bill enjoys writing music, baseball, history, dogs, disc golf and minor acts of defiance. His greatest enjoyment, however, is the privilege to play music and make people happy.
James Martinez
James Martinez is homegrown here in North County San Diego. At the tender age of 3, his grandmother taught him to play by ear until he began formal lessons at age 5. Raised on Rock N' Roll and given classical training, James went on to get his BA in Music at Cal Poly San Luis Obispo. During college, he played with rock band, Hot Beef Injection (don't Google it). With his diverse background, James also simultaneously played with the college orchestras and symphonies. He says, "Playing at The Shout! House gives me an overwhelming sense of satisfaction. Watching a crowd unify through song… and beer is a very powerful thing to be a part of." He is also an avid outdoorsman, spending lots of his time saltwater fishing. So if he ain't at the piano bar, he's probably gone fishin'.
Melissa Alcazar
Melissa Alcazar was born and raised as a Filipina-American in LA. She spends most of her time managing her own piano studio gigging as an aspiring songwriter/professional pianist. Melissa received her MFA at the California Institute of the Arts as a Dumont Foundation Scholar. She's performed all over Los Angeles as a featured pianist in events such as the Gubaidulina Festival and The John Cage Festival at REDCAT, The 2012 Microfest, Levitt Pavillion's 2nd Annual Wild Beast Concert Series and Jacaranda's 100 Cage Festival. Her inspirations stem from an eclectic mix of interests such as classical music, songwriting, snowboarding, painting, poetry and poi just to name a few.
Eric Blumenfeld
Eric Blumenfeld hails from Chicago where he started classical piano lessons at the age of 4. Eric attended The University of Denver earning a Bachelor of Music in Jazz Studies and Commercial Music. While attending DU he formed the Colorado based rock band Kinetix. Eric has performed throughout the country, and opened for acts like Blues Traveler, Earth Wind and Fire, and one of his personal favorites Umphrey's Mcgee. As a former TED speaker, Eric is very comfortable hogging the microphone. His musical influences include anything that doesn't suck. Request music from the 90s if you want to get on his good side.
Jeff Puszykowski
Jeff started piano at age four. By 10, having picked up the pipe organ, he was playing church services, weddings, and also competing in regional piano competitions. At the same time, he performed regularly on stage in community theater productions. A classically trained pianist and piano performance major at Michigan State University with orchestral conducting aspirations, he has experience with and interest in film scoring, composing, arranging and conducting. While at Michigan State Jeff did much performing and arranging with The Spartan Dischords, MSU's renowned a cappella group. Jeff would like to thank his mom and dad for all of their love and support and also for never letting him go outside during the summer to play with his friends, making him sit in front of the piano all day to practice. Love you guys!!!
Jonathan Coyle
Jonathan Coyle joins us from the mean suburbs of Long Island, NY. He started playing piano around the age of five by imitating his favorite babysitter. Soon his mother signed him up for piano lessons, which he protested greatly by hiding from his piano teacher every time she came to the house. Struggling to deal with the awkwardness of puberty he turned back to music and began writing his own songs. He has been heavily influenced by Billy Joel and even wonders sometimes if they may be related since learning his mom was "friends" with the Piano Man himself in high school. Jonathan feels very lucky to have such a fun job where he gets to share his love for music and bring other people together in song on a nightly basis.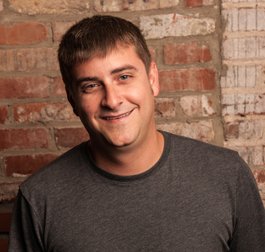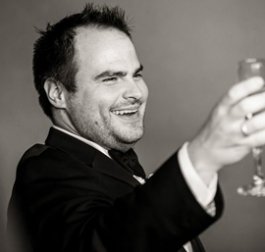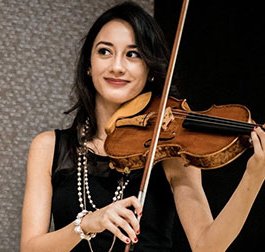 See also:
Share this article
Related Posts