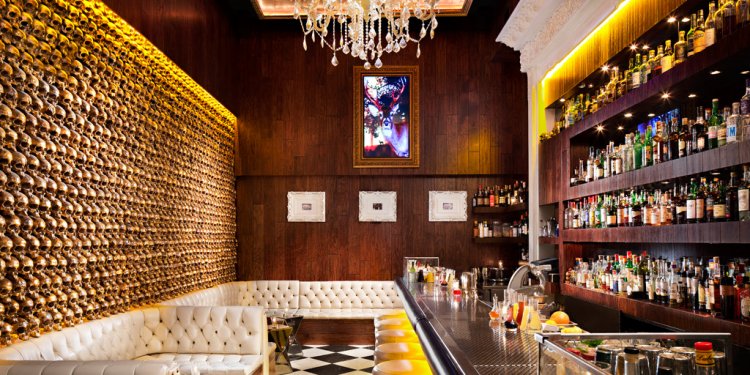 Speakeasy bars in San Diego
Just under 83 years ago, the U.S. Congress repealed Prohibition, immediately putting thousands of underground speakeasy bars around the country out of business.
But for nostalgia-lovers who never got a chance to visit the clandestine cocktail clubs, a new speakeasy has quietly opened in an unmarked corner of an Oceanside restaurant.
On Oct. 27, the 101 Proof speakeasy debuted at the Urge Gastropub and Whiskey Bank at 2002 S. Coast Highway. The upscale 35-seat bar is accessed via a slotted metal door on the north side of the building, but only to patrons with a reservation and an old-fashioned key they collect at the reception desk inside Urge.
The 101 Proof club is one of four speakeasy-style bars around San Diego that are accessed via hidden portals and sometimes secret passwords.They include Noble Experiment, hidden behind a door made from beer kegs in downtown's Neighborhood restaurant; False Idol, the new tiki oasis accessed through a walk-in refrigerator in Little Italy's Craft & Commerce; Prohibition, an underground bar downtown accessed via a fake law office door; and the temporarily shuttered Charles Kenneth, a concrete bunker underneath Carlsbad's Land & Water Co. restaurant, which really was used as a speakeasy during the Prohibition era.
Laura Leon, one of four bartenders at 101 Proof, said speakeasies have resurged in popularity in recent years because bar-goers are looking for something different.
"It's an escape from the normal bar experience, " said Leon, whose natty period uniform includes a brocade vest and bow tie. "When people come in here, it's a different reality. People say it's like they've entered Disneyland."
The 101 Proof club is the latest project for 3 Local Brothers (or 3LB), a hospitality company started in 2007 by Grant Tondro and siblings Zak and Nate Higson. Their businesses include Brothers Provisions, the Barrel Room wine bar, Mason Ale Works and Urge gastropubs in Rancho Bernardo and Oceanside.
Share this article
Related Posts