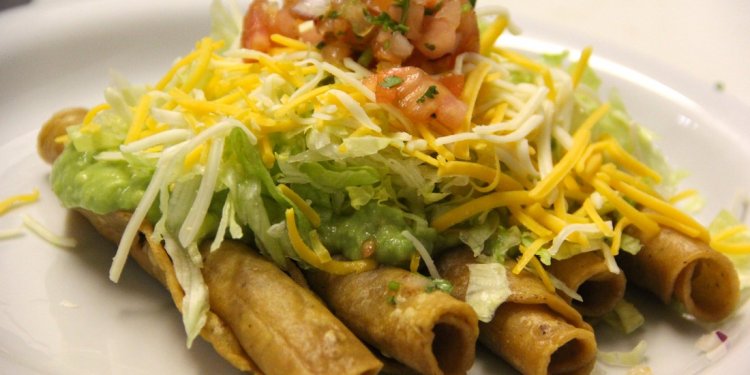 Authentic Mexican restaurants in San Diego
In Southern California, there's Mexican food and there's authentic Mexican food, which usually means small, humble, family-run eateries where Mexicans like to eat. With its large Latino population, North County is home to many good authentic spots. Here are a few.
El Tejate
205 W. Mission Ave., Escondido. (760) 747-1808
Owner Simon Valencia imports most of his meats and spices from his native Oaxaca for a menu that includes six molé sauces, tamales wrapped in banana leaves and tlayudas, which are something like a corn tostada topped with beans, cheese, veggies and three meats — chorizo, chicken and pasajo (the Oaxacan version of carne asada). Oaxacan delicacies like chapulines (fried grasshoppers) and maguey worms are popular, but Valencia recommends his fresh chili rellenos — made to order in 20 minutes — and his meals for a crowd, known as parrilada.
Los Cabos Mexican & Seafood
760 E. Vista Way, Vista. (760) 724-5952; 105 S. Rancho Santa Fe Road, San Marcos. (760) 471-4739
With two locations in North County, this family-run restaurant is famed for its friendly service, huge portions and low prices. It's impossible to beat Los Cabos' tasty huevos rancheros breakfast deal (eggs, rice, beans, tortillas, chips, salsa bar and fountain drink for $3.99). Much of the menu is in Spanish, but the staff speaks English and can help you order. Top-sellers are the carnitas, fajitas, beef soup, grilled fish and enchiladas with homemade chorizo.
Mariscos La Ensenada
1405 S. El Camino Real, Oceanside. (760) 967-6024
Come to this large, casual, family-friendly locale to watch Spanish-language telenovelas and soccer games with the locals. Baja-style seafood is the specialty, with fresh ceviche, daily fish specials and lots of shrimp and lobster dishes. Check out their chile verde and carne asada.
El Nopalito
582 Santa Fe Drive, Encinitas. (760) 436-9206 or
For nearly 30 years, this family-run restaurant and tortilleria has been turning out authentic Mexican food, including its locally famous carne asada, homemade chips and fresh-made salsas. Try the pollo en mole (chicken with mole sauce), the pozole soup and the salsa mocajete (roasted salsa). And if you're in a hurry, visit the family's Mexican foods market a few doors down.
Lourdes Mexican Food
650 S. Escondido Blvd. and 615 W. El Norte Parkway, Escondido; 2113 San Elijo Ave., Cardiff. (760) 746-1141 or
Lourdes has a full menu of Mexican favorites, but the main reason it's on this list is owner Hector Parra's justifiably famous homemade chicken soup, with its slightly spicy broth, tender chicken, rice, onions, avocado slices and cilantro. The soup isn't cheap, at $6 a bowl, but it's worth it.
Did you know?
Mexicans rate a restaurant by the quality of its molé sauce. Ingredients vary by region, but the thick, dark brown sauce is made from roasted and finely ground chili peppers mixed with cumin, cloves, pepper, spices, dried fruits, seeds and even chocolate.
See also:
Share this article
Related Posts