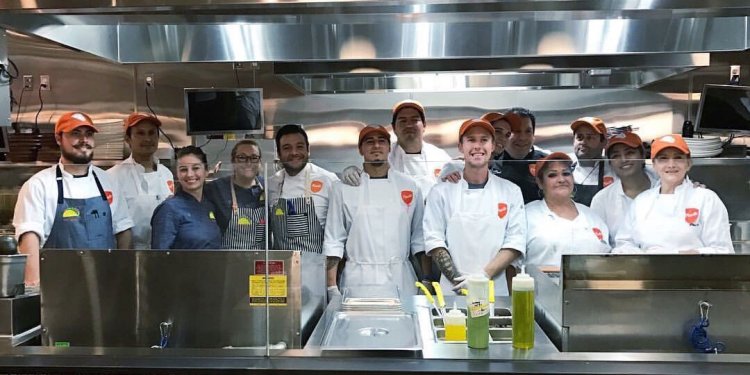 Top Mexican restaurants in San Diego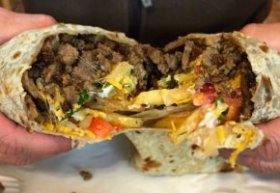 Southern California has become synonymous with over-stuffed burritos and fresh fish tacos. The coastal area sits just north of the Mexican border, so it's no wonder enchiladas and tamales have made their way onto menus across the SoCal region. In fact, Southern California has become so infatuated with Mexican-style cooking that San Diego created its own rendition: the California burrito, packed with carne asada and french fries.
Sampling food from south of the border is practically a hobby in this part of Cali, so on your next trip here, do as the locals do. Whether you're planning a vacation in Los Angeles or city hopping down the coast, eating your way through the comida Mexicana is a must.
To lead your taste buds in the right direction, we've rounded up some of the top picks for authentic cuisine between San Diego and Los Angeles. We sifted through user reviews and asked locals about their favorite Mexican eateries, from the mom and pops to the trendier interpretations. In no particular order, below you'll find some of SoCal's most delicious Mexican restaurants, so grab your fork and dig right in!
Colima's, Oceanside
Come to Colima's with a hardy appetite, because your plate will be piled seriously high. Located within a few blocks of the scenic Oceanside Pier in San Diego County's northernmost city, this Mexican hotspot serves massive combo plates, such as enchiladas verdes, carnitas, and camarones rancheros with heaping mounds of rice and beans. And with burritos the size of your forearm, you'll be stick-a-fork-in-you full by the time you head over to the seaside.
"Tucked next door to the California Surf Museum, this local hangout is known for serving up gigantic burritos…A trip to SoCal wouldn't be complete without devouring a California burrito, complete with french fries, yes, you read that right, french fries!"
-Cerina De Souza, director of marketing and communications at Visit Oceanside
Gracias Madre, West Hollywood
Throw everything you thought you knew about Mexican food out the window, and feast your eyes (and mouth) on the coconut ceviche tostadas at Gracias Madre. This trendy restaurant, which blends Mexican and Spanish influences, breathes new life into traditional dishes. The menu is 100% organic, plant based, (vegans and vegetarians unite!) but it won't leave meat eaters wanting. The flautas de papas and gazpacho con aguacate are regal, while the grilled corn cakes will have you asking for seconds. The hip spot is on iconic Santa Monica Boulevard, just northeast of Beverly Hills and south of the Sunset Strip.
El Zarape, University Heights
Any self-respecting foodie knows that unassuming hole-in-the-walls serve up the best grub, and El Zarape is no exception. Everyone raves about the tacos and burritos at this tiny, affordable restaurant in this hip central San Diego neighborhood, where you can score a fish-battered taco for less than a dollar. It's some of the best Mexican food in San Diego, so good luck choosing between the scallop enchiladas and the machaca burrito…or what about the shrimp tacos? The joint sits on Park Boulevard, within walking distance of a number of popular bars, making it the perfect pit stop for late-night eats.
Carmelita's, Laguna Beach
Of all the things to do in Orange County, make sure chowing down at Carmelita's is one of them. Since 1962, the gourmet kitchen has been whipping up traditional recipes from Puebla and Guadalajara, Mexico. The chef gathers local, organic ingredients at the Laguna Beach Farmers Market to create dishes like the pollo a la chipotle and the famous carnitas; the kind that will have you wondering if it's embarrassing to order another round. Spend the day splashing around Main Beach Park and then make your way up to Carmelita's for an upscale dinner.
Las Cuatro Milpas, Barrio Logan
This San Diego neighborhood strikes gold again. When you see the line wrapping around the corner, you'll know you've arrived at "Las Milpas." Run by third-generation owners, this authentic cafeteria-style Mexican restaurant serves up a simple menu of rolled tacos, burritos, and tamales, which have locals eagerly waiting in hour-long lines. The wait? So worth it. The joint dates back to 1933, and sits in an up-and-coming art community, so explore the urban district after scarfing down some tacos and before heading back to your San Diego hotel.
Pancho's, Manhattan Beach
Step 1: Choose a margarita. Step 2: Order the enchiladas. Step 3: Save room for the fried ice cream. At Pancho's any choice is an excellent choice, from the chimichanga de pollo to the tostada del mar. Que rico! And as if the fantastic food wasn't enough, the southwestern LA restaurant offers a side of live music and karaoke on certain nights of the week. Before your delightful food coma sets in, take a walk down to the beach or check out the houses along the Strand.
"This place has never failed me since 2002. Salsa is on point, or maybe it's the fact that they fry the chips fresh before bringing them to the table. Or maybe it's the live bands on weekends. No, it's the food." –Vivek Khurana, Manhattan Beach local
Fidel's Little Mexico, Solana Beach
For more than 50 years, Fidel's has been serving up an extensive menu at the three-story restaurant and cantina in this laidback San Diego County beach community—so you know it's gotta be good. Everyone brags about the chicken and rice soup, but the chile rellano and tostadas deserve their fair share of praise as well. Come on in for a stiff margarita and cheer on the mariachis that serenade Thursday through Sunday. After noshing, venture a mile east and explore the historic downtown district and get some sun at Fletcher Cove Park Beach.
Sabroso! Mexican Grill, Garden Grove
Between the legendary flavors at the salsa bar and the chile verde crowd pleaser, it's no wonder this family-owned business earned a spot on "Diners, Drive-ins, and Dives." The mouth-watering Peruvian-style beans and rice, pork tamales, and chile rellano bring down the house, but the chamorro-slow-cooked beef in red chile-is in a league all of its own. When it comes to scoring some of the best Mexican food in Southern California, follow your nose to this foodie mecca, just four miles south of the House of Mouse, near plenty of Orange County hotels.
Cemitas Poblanas Elvirita, Boyle Heights
You may consider yourself the taco king, but until you've tried a cemita, you've only really dabbled in the Mexican food scene. Up your game at Cemitas Poblanas Elvirita and order the Puebla-style sandwich. Sink your teeth into the crunchy roll, stuffed with juicy carnitas, chiles, avocado, and hand-shredded quesillo and no doubt, you'll be hooked. It's outside of many of the city's main attractions, so just Uber on over—you won't be disappointed.
Tacos Por Favor, Santa Monica
East LA's got nothing on this Westside taco heaven in Santa Monica. When you combine the hard and soft taco menus, you've got more than 20 choices, from chorizo cheese to carnitas lengua. It doesn't stop there though, the list goes on, with all kinds of burritos, taquitos, quesadillas, tostadas, tortas, and even sopas and nachos. With all the epic options, it may take you forever to make your decision, but whatever you order, there's a good chance you'll wind up weak in the knees. Once you digest, if you're looking for things to do in Los Angeles, brave the rides at the nearby Santa Monica Pier or simply succumb to the food coma down at the beach.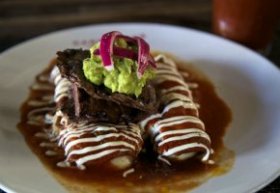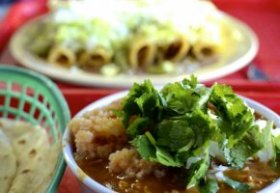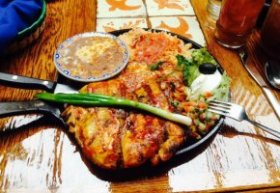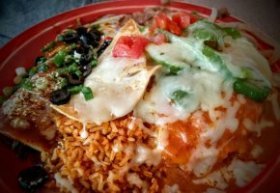 Share this article
Related Posts