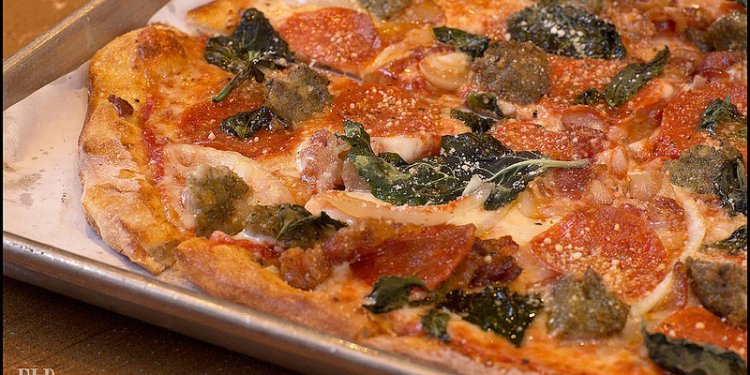 Basic Pizza San Diego
Simplicity and urban style converge at BASIC urban kitchen + bar in Downtown's East Village. Uncomplicated is the name of the game at BASIC. Thin-crust brick oven pizza is the highlight on the one page menu, and a no-nonsense drink list and simple design elements complete the massive 5, 000 square foot lounge and restaurant, which was converted from an authentic 1912 warehouse. The original brick walls are still intact, along with industrial garage doors, shag carpet constructed of old rubber tires, an oversized purple pool table, and a huge streamlined ceiling fan that spans 16-feet across.
In the midst of a San Diego social scene where locals have become accustomed to strutting their stuff in designer duds, and dishing out dough for over-priced cover charges and drinks—BASIC takes the locale back to its roots as a casual, contemporary enclave for visitors, young professionals, neighborhood regulars and hipsters alike. BASIC's simple approach in concept and raw design have allowed it to stand out among the crowd—becoming one of the town's leading hot spots without even trying.
Share this article
Related Posts