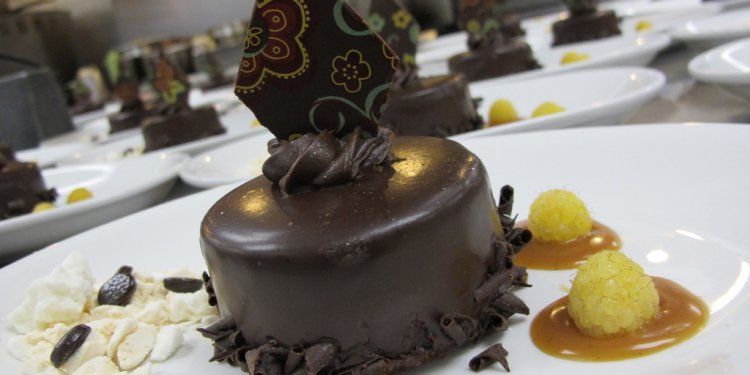 Espresso Pizza San Diego
584 Main St
Fitchburg, MA 01420
(978) 345-1918
Best pizza in central MA. I moved away and whenever I come up to visit I HAVE to stop by to get some Espresso pizza.
My fiance and I ordered from here about 4 hours ago. Pizza, lasagna, chicken, fries. I hate their pizza so I was trying sides. Now he has food poisoning. Vomiting and the works. I didn't eat any of the pizza so I presume it was that.. poor food and illness. Not ordering again.
Some of the worst pizza I have ever had. The sauce is super sweet and tasted like you were eating candy. Unless you like very sweet tomato sauce, look else where. Not the place for you.
Went to eat here about a week ago it is one of the worst pizza ive ever had. The sauce is very sweet and the dough is gross too. We order wings and the wings were bad i smelled the inside and they smelled awful like when chicken goes bad.it was a waste of money.
We were on our way to Great Wolf Lodge and decided to eat first. After initially enroute to somewhere else, we thought that this place was the safest bet in the area. It looked well maintained, well lit, ample closed off parking and security cameras. We ordered a taco pizza, spaghetti with chicken cutlet and a chicken parm sandwich. With 2 picky teens and a 5 year old who usually takes 2 or 3 bites at most, I was surprised that they finished everything. I only tried the pizza and it was pretty tasty. The taco pizza did not come with a side of sour cream though. The pizza was a bit messy. Pulling the slices apart, not one of them was able to keep the cheese or toppings on. The amount of beef was kind of low but in my opinion it didn't affect the taste. I liked the crust. So soft and tasty. The sauce was also a bit sweet but tasted very good to me. After reading some reviews I was intrigued to find out that the secret ingredient was orange soda! Over all, the taco pizza was pretty good. My only gripe was with my alcohol order. Hubby had ordered a red and I had a pink moscato. Only the red was ready on the drink counter. So I asked one of the girls working there to see about my moscato. She quickly went to the back. Then came back to the front. And went about her business. You know putting stuff away, checking on orders, etc. I don't even think she made eye contact with me after that. So I wasn't sure if I should continue to wait there ( I waited about 3-4 minutes) or if I should start eating my food before it got cold. So I started to eat and of course before I took my first bite, I noticed that the moscato was ready. I thought it was odd though that the two wines came in different cups. It looked like mine was bigger (the wide mouth clear plastic cups) than my hubby's (an hour glass shaped cup with a lid on it). I just would have been more satisfied if she acknowledged that someone else was getting it for me or that it would be another minute. They had 2 arcade games (ahhh the memories) donkey kong jr and a racing game. The racing game was not on and the donkey kong jr was $1 so a no go for me.
Is it me or has something changed? I've been getting pizza since 1969, would skip class for a slice or two. Would have to hold it with two hands.fold it, love it, eat it they would rightly advertise. The dough soft and thin, not stiff. The cheese to die for, stringy it would pull out with each bite so you'd have to be careful it wouldn't drip on your chin. Got one with the works and one taco yesterday. Yes the sauce is still sweet but it's lost it's wow factor, stir crust, cheese...meh . I'm hoping they find their way back to 1969.
Best pizza I've ever had hands down! Their signature sweet sauce and perfect crust are what sets them apart from the other pizza places in town. A landmark of Fitchburg and a must try if you're in the area. Also if you're into salads, they have great salads too! Always fresh and a great size for a small price.
Best cheese pizza in town! The sauce is a little on the sweet side, but I love my sauce sweet. So, no complants here.
Best pizza ever. I have been eating espressos pizza with hamburger for 30+ years now. It is a Fitchburg landmark.
Okay I will start right off the bat by saying that I prefer a zesty, more salty sauce...total opposite of what is on this pizza. Its very sweet and tangy. Not my style at all but if you like a sweeter style sauce, check it out. I do love the fried dough here :)
The food here is consistent, the staff is polite and attentive, the pizza is unique, and the managers have been there for years. I ordered a Bbq chicken pizza with bacon, and it was perfect, sauce to cheese to crust ratio was spot on and the sweet sauce only amplified the smoky hickory taste of the bacon and chicken. The cheese is not the fake oily cheese that dominos will throw your way, it's quality, and tastes like cheese, and not cheese food flavored with cheese. I thank espressos for years of good pizza with fresh crust and look forward to stopping here for years to come, along with SS lobster and Slattery's, Espressos is a local staple and deserves it!
The expert! I'm Italian American and have lived in the area for 60 years. (Fourth generation) I have tried the rest but none top Espresso Pizza. 1968 is when I made Espresso Pizza my place for pizza. Their pizza sauce in unique. Ya got to try it.
Best pizza in the area! they use orange soda in their pizza sauce which can't compare to anything else around! delivery is quick and prices are good
My favorite pizza ever since I was a little girl. My family loves it, my boyfriend loves it. Yum yum yum
So this place is the best pizza anywhere. I grew up on this pizza and have live all over the country but when ever I come back to the Burg this is my first stop and it never disappoints. The crust is crips the cheese is the perfect amount and the sauce is a little sweet and not like any other I've had. Espresso pizza is the real resin to come back to Fitchburg Iay even take one bad to Denver.
Best pizza place in the world. You have never truly lived until you've had Espressos pizza. If I could give it more stars, I would. Absolutely amazing!
Normally i loved this place but i ordered yesterday a delivery and they made 2 mistakes before delivery. 1st misunderstood my credit card info over the phone. There human so thats fine. 2nd they had to call me back a second time to ask me again what my adress was cause they went to the wrong adress with my food. By the time i got my food the fries were soggy not crisp they seemed old. Jalapeno poppers looked old as well underbreaded and on the inside they looked undercooked. Pizza was ok but a lil doughy. That's never happened to me before at this establishment. Ill keep my fingers crossed that it was just a one time thing.
The pizza isn't bad but the sweet sauce isn't for everyone! I definitely recommend it to try at least once, though. My boyfriend thinks Espressos is the best around!
Share this article
Related Posts