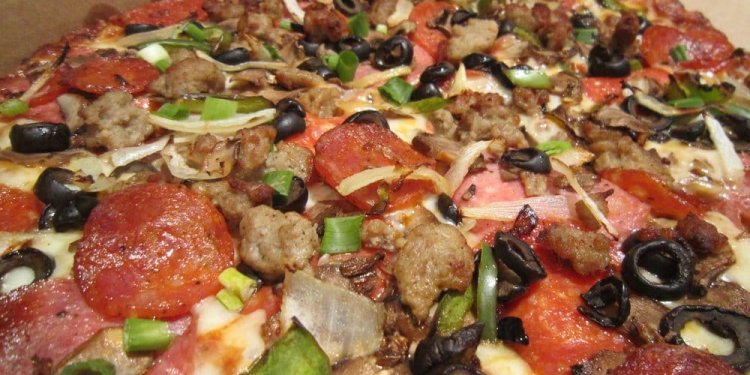 King Pizza San Diego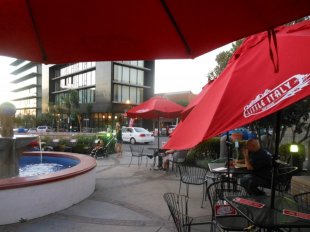 Piazza Basilone. Little Italy. Dusk. Romantic.
You kind of long for some Italian tenor to be singing "E Sole Mio…"
I'm also desperate to just sit down at Zia's Bistro right here on the piazza and sip a cerveza or a caress a cocktail, and then launch into a 15-course meal with wines to match… Sigh.
But there's hope. For starters, do what I did. Go down a couple of doors to Landini's (Landini's Pizza, 1827 India Street, Little Italy, 619-238-3502), pick up a pizza slice ( each, and they're good) and at least a soda.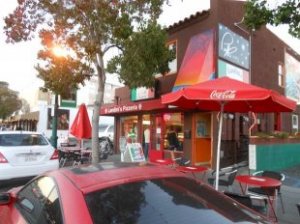 Landini's Pizzeria
Or better, go for one of their daily specials. Like, two pizza slices and a soda for $6. Or one slice with house salad and a soda, $6.50. Where else on India? The best deal: two slices and a draft beer — and that includes local beers such as Stone IPA — for $8.50. Tax included!
Or one slice and a glass of wine. Same price. I bet you'd pay $8.50 just for the beer or wine on the rest of this street.
Then you can come up and use one of the public tables for your feast (but not with liquor).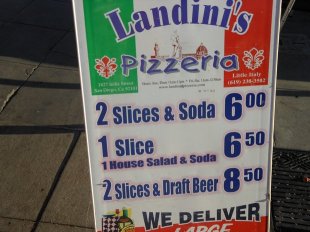 And tonight we have music. Live. Okay, not the Great Caruso, but Tommy Vitabili is busking right in front of the little monument to Sergeant John Basilone, Little Italy's own war hero.
Tommy Vitabili
And Tommy can sing a mean ballad, like "The Wonder of You." And Elvis?
"I was inspired by him when I was six, in Jeffersonville, Pennsylvania, " he says. "Saw him on the Ed Sullivan Show. 'Blue Suede Shoes.' Got my daddy to buy me a guitar. Singing ever since."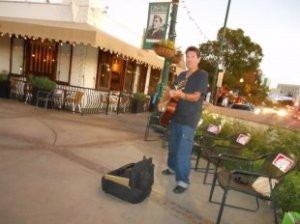 And he launches into "Blue Suede Shoes."
Guy's got the King down, and he doesn't yell it. Nice and mellow.
"This is the best spot in town, " he says afterward. "My buddy Dave told me about it. Heck, I've got $10 in the hat just for the last two songs."
Ah, life is sweet. I chow into — talk about singing — my "Soprano." That's the name of this slice of pepperoni, sausage, and meatball heaven.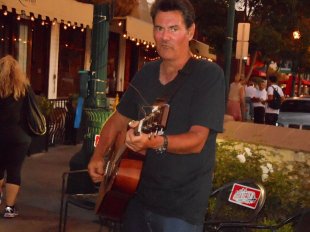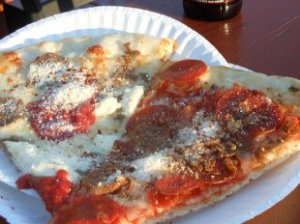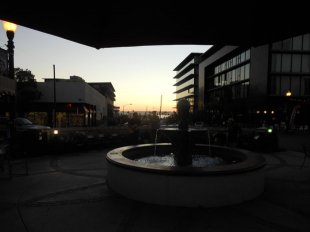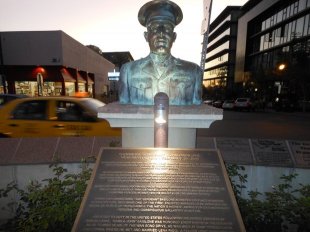 See also:
Share this article
Related Posts