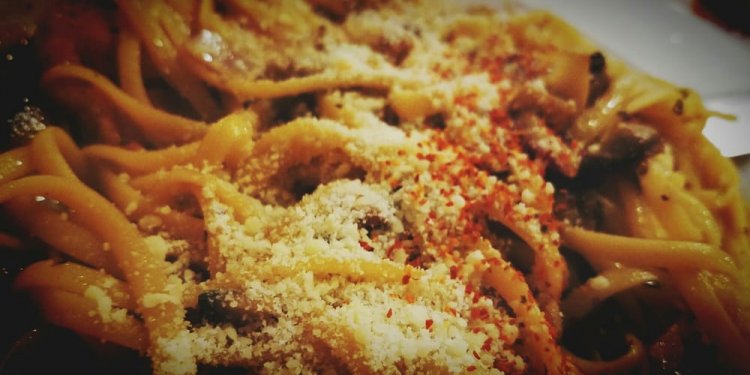 Phillipe Pizza San Diego
5353 Kearny Villa Rd
San Diego, CA 92123
(858) 279-7240
Down in San Diego for business and craving some good Italian food, this the second place I visit. The first one is not even worth mentioning. Sauce, any Italian place is judged by their sauce period. Well sauce is good. Not really much that I can say about the place other than it being clean and friendly staff. So if you must have Italian food, go head you will be okay. Portions are generous and you will not be left hungry
The guy who tried to take my to-go order tonight was completely incompetent. I feel bad, we used to get food to go from this location at least once a week but never again. I ordered a medium cheese pizza and chicken Marsala for pick up. Him: what kind of sauce would you like on your pasta? marinara, meat, or alfredo Me: marinara Him: Hold on let me see if I can do that (puts me on hold for a minute) Me: the way it normally comes is fine Him: the chicken Parmesan comes with marinara Me: okay that's fine, I'll just take it the way it normally comes, with garlic and olive oil Him: hold on a second. (Puts me on hold for another minute) so you want it with marinara? Me: the garlic and olive oil is fine Him: okay give me a second let me check. (Puts Me On hold again) so you want a medium cheese pizza? Me: Forget it, I'll call another location I'm not sure why this was so difficult?!?!?
I am so disappointed. I have dined at this location in the past and many other locations and have always had good food. By a weird coincidence I ended up eating lunch at this location two days in a row - yesterday and today. On the first day I had the pasta and salad lunch combo -mostoccioli (sp?) with meat sauce and salad. The salad was terrible, but many good Italian places don't have dazzling salads, so I was looking forward to the pasta. The pasta came and it was the worst tasting sauce I have had in a long time. Of course, the sauce will make or break any pasta dish. The best part was the bread and butter, which was pretty much my lunch since the food was so bad. Augh. Very disappointing. I knew I was going back the next day so I was hoping this was a weird fluke, but I was afraid to try the pasta again. I had the turkey sandwich and it came with fries. Both were a complete flop. The sandwich was flavorless and dry, the fries were no better. I ate the sandwich only because I was hungry and the bread was at least decent though messy - I left the fries. My lunch mate did not eat much of his food - took it home I'm guessing to the dog. I don't think it was just me - on both occasions my lunch mates left their lunches unfinished and were disappointed also. No problem getting seated (gee I wonder why?), service was a bit slow - waited quite a while for food. I won't be going back anytime soon. Next time I'm going to The Butcher Shop.
3.5 Came here on a weekday evening. Busy, but their dining area was huge with plenty of tables, so we were able to be seated right away. Their menu is a little different compared to the other locations I've been to... We ordered a salad to start.. their salad portions are pretty large.. it's a simple salad, but it's a nice start, with ranch or Italian vinaigrette... the lettuce was nice and crisp. We got a split pizza, 1/2 works 1/2 cheese. Suuuuper cheesy and a tiny bit on the greasy side.. it was served nice and hot.. We also tried their lasagna with Alfredo sauce.. first time trying this combo of lasagna and sauce, it was really good actually! I think I'll order it like this from now on. Their garlic bread comes nice and toasted, also a bit greasy though. Our server was friendly and nice. But service was just a bit slow... Overall, we typically enjoy filippis once in a while. First time at this location.. I think I still prefer DT location...
This is a nice local flavored Italian Restaurant. They have a full bar and draught beer (+1). Food was good and plentiful and service was good. Not a place to take a date and nothing stands out to write home about but a good place to grab a bite to eat.
I love the atmosphere and vibe here. But you do need to location sensitive. Poway and Escondido are always a crap shoot service wise. I have never had a bad experience at Kearney Mesa. The food is excellent, but again very subjective. Some will not appreciate the way some dishes are prepared. I grew up in a large Sicilian family, so Italian food is my staple. The pizza here is first rate. The pasta, antipasto, and lasagna is how it should be. The gravy - yes. But maybe different than some may expect. My wife is one if those who may not "get it". That said - very happy with the experience at Filippi's.
Totally bummed about what happened today. Spent nearly $40.00 to get back to work and find a HUGE black hair rolled into the mozzarella sticks we got... Completely ruined my boyfriend and my appetite. I have always spoke so highly about this restaurant and then this happened. Hair nets maybe? This wasted my $36- because we couldn't eat the food after that. Didn't know what else we'd find... Disappointed guys
For the price, the food is right- cheap booze, decent pizza, lots of room, friendly service. Not the best pizza ever, but it hit the spot. Wife had eggplant parm and liked as well, plus came with a HUGE order or garlic bread.
Share this article
Related Posts