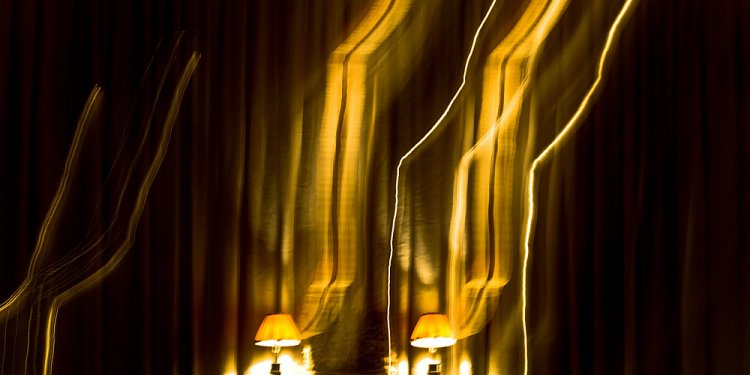 Venice Pizza San Diego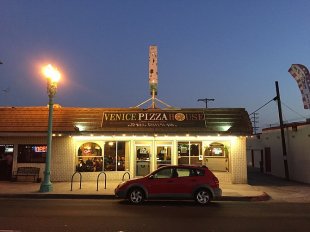 The nature of journalism, even food writing, is to report "news, " not "olds." The result is that foodies and food writers will often focus on the next food trend or new eating spot at the expense of places that have done a good job for a long time.
Case in point: Venice Pizza House in Normal Heights, which has been serving old-school American-style Italian food since 1954. Other than the big-screen TV on the back wall, it looks pretty much what I imagine it looked like when it opened during the Eisenhower era, complete with Naugahyde booths.
When TripAdvisor came out with a big press release a few years back suggesting that San Diego was the best pizza city in the U.S., Venice Pizza House wasn't mentioned. I understand why. It's not in a trendy area like North Park or a touristy area such as the Gaslamp or La Jolla. Although it's on El Cajon Boulevard with easy freeway access to 805 and 15, no one is going to know about it unless they are driving along El Cajon Boulevard or their grandpa introduced them to it.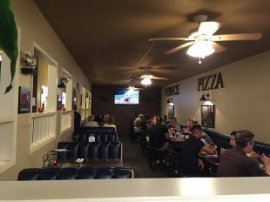 But Venice Pizza House's pies are wonderful. The crust is thicker than New York-style and thinner than Chicago crust. It's fluffy without being doughy and has a nice crispness. I like that the toppings are put under the final layer of cheese. It allows the flavors of salty pepperoni or anchovy to blend in with the pie. And I like the fact that they serve pies with anchovies — it's true old school.
This is the type of place where Ralph Kramden and Ed Norton might have gone after bowling to split a mushroom/pepperoni pie ($15.65) and a large antipasto ($8.95) dripping with oil-and-vinegar dressing that must be sopped up with the crusts.
There are some concessions to modern tastes. I doubt pesto sauce was on the menu back in 1954. Ditto the fettuccine Alfredo, an old-school dish that had its heyday in 1984.
Sometimes a place that is good at pizza isn't as good at pasta and vice versa. That's not the case here, where the tangy marinara and meat sauces taste like there's an 80-year-old woman from Naples in the back watching over it. This is the type of place where you go if you're craving spaghetti and meatballs ($15.50) or, my favorite, spaghetti and homemade sausage ($15.50). Slightly sweet, slightly spicy, and perfect with the garlic bread.
As late as the 1980s, there was a restaurant like this in every neighborhood. As people discovered the joys of Italian cuisine as enjoyed in Italy, not New York, they started ordering caprese instead of meatballs. I'm grateful that American taste buds have evolved to appreciate authentic Italian, but Venice Pizza House is one of the few places serving pizza like the good old days.
Share this article
Related Posts