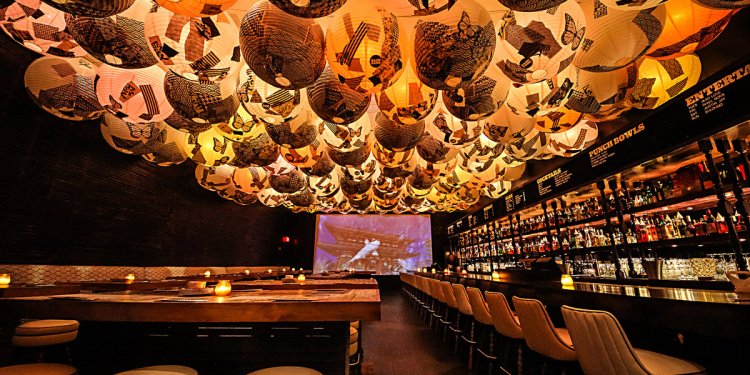 Funnest Restaurants in San Diego
11134 Rancho Carmel Dr
Ste 100
San Diego, CA 92128
(858) 485-8848
We have been eating at China Fun for several years. It's always been excellent! I highly recommend their Singapore noodles! The food is consistently good and is light years ahead of a chain like Panda Express. The cooks at China Fun take special orders, i.e. no garlic, etc. Each dish is thoughtfully prepared with fresh ingredients. We will continue to eat at China Fun frequently. This is true Asian cuisine, vs. Americanized Asian food. Do yourself a favor and try China Fun. You won't be disappointed.
The sea bass noodle soup is always excellent, as are most of the regular and special dishes. Unfortunately, there is often cigarette smoke coming from somewhere in the back of the restaurant. I give the food 4 to 5 stars reliably but the cigarette smoke is a huge downcheck.
Lunch special served Tuesday-Sunday until 3p. Orange Chicken $7.95- Spring roll Egg drop soup Salad Steamed rice The orange chicken was super tough. Instead of the coating being crispy, it was so soggy! The rice was stale. The salad was old & browning. Not the business...
It's been about two years since my last visit and things have changed here (for the worse). Got food to go, all of it tastes oily, and bland yet salty. Wife and I both have headaches and feel jittery. I think they are dumping in MSG. I'm done with this place. Too bad, used to be good. They won't be around for two more years, I will guess.
This is a great place for lunch and it's exactly what I expected, so it gets 5 stars. This isn't a fancy place and the prices are on point so great for a lunch date. I ordered the wor wonton soup and it was perfect: fresh, great flavor, and the protein was tender. The service was fast (great for those in a hurry at lunch). The manager/owner asked us twice if everything was to our liking and our waters were always kept filled. The staff also were very kind. I'd definitely go here again.
A No no for me. Place had a stale awful smell and even though you couldn't see dirt with the naked eye you can tell the place is dirty. I wouldn't recommend this place. My $10 walnut shrimp was crispy but looked disgusting. Mayo was globed all over the container. Yuck! Plus there was very little shrimp thrown over a bed of lettuce!
Standard Chinese place. Food is good but not anything to really yelp about. Standard prices. Service is exactly how you would expect it to be. There is a good amount of seating. You won't be disappointed. I asked to customize my order a bit and they were accommodating. I find it hard to differentiate these types of places from one to the other.
If you're vegan and gluten-free, I would recommend going elsewhere. Can't speak to any of the other dishes because I ate here by myself. They have some mock meats but no one seems to know the ingredients. I asked if the item was gluten-free and she said maybe. For someone with an allergy, that's a terrible answer. I ordered a veggie dish with tofu and it was okay but nothing special. They didn't seem concerned at all with my dietary restrictions.
The mom and pop chinese shop. I actually worked here back in college... that was about 20 years ago, so this place is 20 years old? Amazing how time flies! I came in here and noticed that the ownership might have changed, but ordering a comfort favorite of mine, the China Fun pan fried crispy noodle - I wasn't disappointed. I came here on a whim after checking my post office box across the street from it on Mardi Gras aka Fat Tuesday aka the day before Ash Wednesday aka the day before Lent starts... haha and I ate the whole thing by myself. I am giving up seafood (among other things) and this has shrimp and chicken and beef. What I love about it is that the noodles are crispy but soften with the sauce. Even though I ate the whole thing, I ended up feeling fine. If you want some quick (really quick) chinese food, you should try it out. It's a bit americanized and definitely not high end (you order at the counter) BUT it's chinese fast food that you can see being cooked by mostly chinese, mostly older men... you kind of can't go too wrong with that.
First time here. Thought I was ordering the lunch orange chicken but apparently since I paid the $1 extra for all white meat it was the regular portion, so I didn't get all the extras and paid more for it than I thought. So that sucked. The orange chicken was good and the chicken was crispy. The other picture I saw made the place look nicer than it is in person. Nothing wrong with the place, nothing special either. I probably wouldn't return, I have would get more with all white meet at other places. My daughter ordered beef udon. Her only complaint was the beef was fatty!
it's been awhile since i've been here. Came here on a Thursday night on the way home feenin' for some good comfort chinese food after picking up my fiancee from work. it seemed like they were about ready to closed by 9pm but we had 30mins to dine-in. The place is as I have remembered. Plenty of dining indoor as well as an outdoor patio. Food: -egg drop soup -small portion. kinda salty. -china fun combo shanghai style -decent portion (enough for 2) very nice gravy sauce. lots of shrimp/ beef/ chicken. sauce mixed well with the pan fried noodles. -beef shank pickled cabbage noodle -pho size portion. broth is kinda spicy for those who do not take heat well. noodles reminded me of linguine. Pros: -authentic chinese food -lots of different menu items -right off the freeway Cons -table for 2 can be a little cramped with a few dishes. -1 unisex bathroom (can be quite a wait sometimes) -parking can be tough during peak hours Overall: Service kinda felt rushed but all in all had a decent experience. will come back if ever in the area.
They stayed open late to serve me, but were a little crass so only 4 stars but nonetheless beggars can't be choosers
This place is alright. Have been to better Chinese resturants over the years. I usually get the noodles with chicken or beef. Try there fried dumplings (very good!) Our table ordered them and went very fast.
Negative stars - The worst chinese food ever! The stuff they brought out didn't even look like chinese food at all. see the pics I posted. Save your time, your money, and your stomach! Yelp needs to change the stars so we can give places negative stars esp when I don't even want to give any stars!
I used to be a regular at this place when it first opened up in Carmel Mountain many years ago. It has gone downhill. The gentleman who bought it tried to keep it up in the beginning but I ate their recently (due to a fire at our local place Chef Chins) and the food was not that great. Service was good. Yes, the place is busy but I guess I have higher expectations than most San Diegans.
China Fun is one of the best we have ever had! House special chicken is our go to dish. So delicious. Always friendly, the place is the best. Lucky to have them in our community!
Food was okay... my total was $17.18 and I gave them my credit card to pay but when I got the receipt back they had changed my total to $18.17 thinking I wouldn't notice?? We confronted the guy and he apologized and told us he would void the previous transaction. I'm writing this a week after we went and he DID NOT void the transaction so we ended up paying both $17.18 and $18.17!! This place is a SCAM bring your business elsewhere. If I could give this place negative stars I would. If you really want to come here, bring cash I guess.
See also:
Share this article
Related Posts