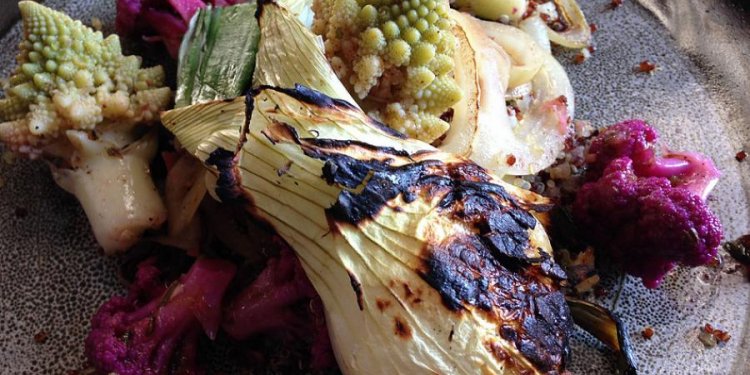 Peruvian Restaurants in San Diego
I am torn between 2 and 3 stars for this place. I think-the food wasn't terrible, but at the same time, for the high prices, it should have been excellent. I think-maybe we shouldn't have ordered off the normal menu during brunch, but at the same time, if they aren't ready to serve certain food, they shouldn't serve it.
Firstly, the blackberry mimosas were strange-a glass of champagne with a blob of frozen blackberry sorbet. We had to stick our flatware in the glasses to stir/break up the sorbet. It didn't taste that good either. Maybe this was our fault for not asking to better explain it before we ordered. I guess I expected fresh fruit? These mimosas were $10 and it was another $8 for the waiter to pour in more champagne.
I studied their menu online before we went and was very excited to try some creative seafood dishes, many of which looked Peruvian. My husband is from Peru and we've both had lots of tasty food at his parents' house and in the country.
But we went on a Sunday around lunchtime, so they only had their brunch menu, which was much less exciting. They did say we could order some items from the regular menu, so that was cool.
The waiter explained that the night before they were super busy, so they only had 3 empanadas left. Literally, three! So we snatched 'em up! They were all veggie varieties and sadly, were a bit bland and not noteworthy.
My eating partner got the brunch special of chilequiles and a small stack of sweet potato (I think?) pancakes. She said the pancakes were delicious and the chilequiles were just ok. If I went to Sirena again, I would order this.
I ordered the Salmon & Ají entree from the regular menu which came with ají amarillo sauce, sweet potato, and mushrooms. It looked beautiful when it arrived. The fish was cooked nicely but the entire dish was bland. Even a touch of salt would have helped. It's strange to have a beautifully, well-cooked dish that does nothing for the taste buds. The portion size was appropriate, which was good. I liked the sweet potato, but overall, was disappointed.
We got yellowtail tacos and somehow, again, they were bland and flavorless. A wedge of lemon and a bit of salt would have helped. They looked pretty but...that was it.
On the bright side, my eating partner reported that the Peruvian ceviche was good, and he is a tough customer when it comes to ceviche. He enjoyed it.
At the end of the meal, our waiter brought us a complimentary order of fish tacos (fried, this time). We hadn't expressed any displeasure in our meal, so this was an unexpected and nice gesture. Thank you! But I'm sorry to report that they tasted just like the yellowtail tacos-bland, desperately needing some lemon and salt, at least.
See also:
Share this article
Related Posts