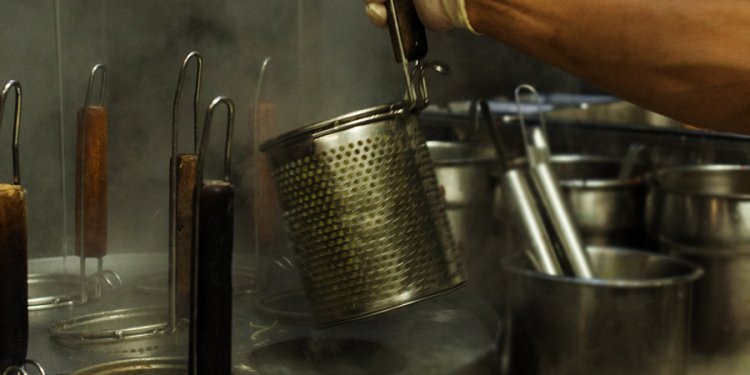 Restaurants Near San Diego Airport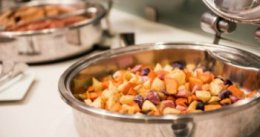 Welcome to San Diego's most exciting new restaurant! Located adjacent to our Harbor Island hotel, the Panorama Bar & Grill features breathtaking waterfront views, artisanal American fare, and some of California's finest local wines and beers. Join us for refined dishes, a welcoming atmosphere, and live music along San Diego's peaceful, Pacific waters
Grand Opening
We're proud to announce that the recently redesigned is now open!
Check Us Out
Be sure to check out our Panorama Bar & Grill page to learn more about our exciting new dining project!
Breakfast with a View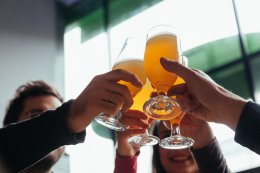 Start the day off in style with an energizing breakfast and panoramic views of the tranquil Pacific waters. In addition to homemade breakfasts, delicious pastries, fresh fruit, and hot coffee, guests can take advantage of our complimentary WiFi to prepare for the day. With Breakfast Bar, Continental Breakfast, and plated breakfast options, our scenic San Diego breakfast service offers options for every type of schedule. Stop by the restaurant to savor the best of San Diego in the morning.
Breakfast Hours
Daily from 6:00 AM - 11:00 AM
View Our Breakfast Menu
Take a look at our phenomenal breakfast menu and kick off your day alongside our picturesque harbor.
Happy Hours and Holiday Specials
Join us for our daily Happy Hour! Treat yourself to local brews, specialty cocktails, fine California wines, and savory food – all at discount prices. Here, unwind with cool breezes and refined, artisnal fare or simply kick-off your evening by taste-testing new San Diego drinks and classic small plates.
Happy Hour
Daily 3:00 PM - 6:00 PM
Room Service
Enjoy breakfast in the morning or a night of relaxation in your room. Order room service from the Panorama Bar & Grill and let us cater to you!
Room Service Hours
Room Service is available every day from 6:00 AM until 11:00 PM.
Live Music at Panorama Bar & Grill on Fridays and Saturdays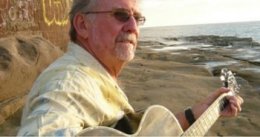 Swing by our Panorama Bar & Grill on weekends to hear live music entertainment from some of San Diego's hidden music gems. Every Friday and Saturday night we host rock musicians who play both original pieces and covers from rock and roll's greats. It's a great environment to meet a friend for dinner, chat over drinks, or just hang out and jam out to some fine music all night.
Currently we have James Gossett and Hank Easton slated to perform weekly. If you get the chance, come by and check them out!
James Gossett | Fridays 6:00PM - 10:00PM
Who: James Gossett
When: Fridays 6:00PM - 10:00 PM
Where: Panorama Bar & Grill
James Gossett specializes in that classic rock we all love from the likes of Crosby, Stills, Nash & Young, The Beatles, Eagles, James Taylor, and more. It's the kind of music you can tap your feet and sing along to.
Hank Easton | Saturdays 6:00PM - 10:00PM
Who: Hank Easton
When: Saturdays 6:00PM - 10:00 PM
Where: Panorama Bar & Grill
Known in the Southern California as "San Diego's best kept secret", Hank Easton is a phenomenal guitarist who features original music and covers by famous musical artists like Eric Clapton, Steely Dan, Jimi Hendrix, and Carlos Santana. When he's not performing solo, he plays in his four-piece rock fusion band, The Hank Easton Group, and also Steely Dan tribute band, The Steely Damned.
Check Out Our New and Improved Breakfast Offerings
Stop by for an amazing breakfast at the Hilton San Diego Airport/Harbor Island hotel's redesigned breakfast space! Start the day with a delicious Eggs Benedict, a variety of fresh-baked pastries from our Continental Breakfast Bar, or hearty buffet options from our Breakfast Bar.
Share this article
Related Posts