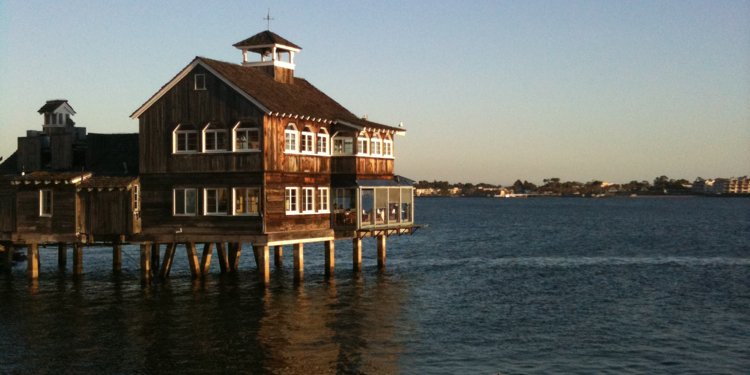 San Diego Harbor Restaurants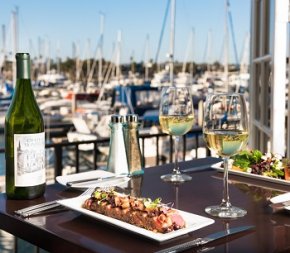 Morning, Noon, & Night
Few experiences in life compare to sharing an expertly-prepared meal with nothing but blue skies and panoramic views of the marina on the horizon. Open morning, noon and night, the brand new Panorama Bar & Grill encourages you to unwind, socialize with friends and family, and savor creative farm-to-table fare any time of the day. We invite you to stop in for breakfast, lunch or dinner to enjoy good company and imaginative modern American cuisine along the serene water's edge.
Open Daily
Breakfast: 6:00 a.m. to 11:00 a.m.
Lunch: 11:00 a.m. to 5:00 p.m.
Dinner: 5:00 p.m. to 10:00 pm.
Modern American Fare
Panorama Bar & Grill Menus
Panorama Bar & Grill Menus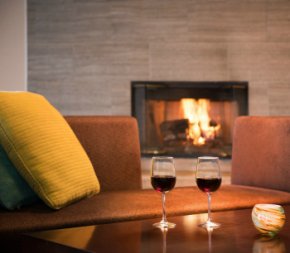 Relax on the waterfront with creative modern American fare when you dine at Panorama Bar & Grill. Featuring the freshest local and seasonal ingredients, Executive Chef JoAn Kosowski's menus offer a fresh perspective on familiar American favorites. Don't miss out on Panorama's famous parmesan truffle fries, the organic chicken with morels and fingerling potatoes, and for the finale, locals' favorite the espresso ganache cake. Paired with one of our hand-crafted cocktails and gentle Pacific breezes, life doesn't get much better than this. Check out Panorama Bar & Grill's re-imagined seasonal menus and make your reservation today! Join us for breakfast, lunch or dinner and explore American fare at its finest!
Take a look at our Panorama Bar and Grill menus and come join us for breakfast, lunch, or dinner during your stay! Explore our eclectic American fare and come hungry!
Sit, Sip, Relax
Craft Cocktails & Beer on Harbor Island
Craft Cocktails & Beer on Harbor Island
Unwind with a glass of fine wine, a hand-crafted cocktail or one of San Diego's famous local beers on the tranquil Harbor Island waterfront. Enjoy cool marina breezes as you sip selections from our carefully curated beverage program. Having trouble deciding? Allow our knowledgeable team to help guide you through our wine and cocktail lists to find the perfect pairing for the relaxing views. Sit for awhile, enjoy conversation, and take in the unparalleled ambience of Panorama Bar & Grill.
Live Music On the Waterfront
Friday & Saturday Nights
Friday & Saturday Nights
Nothing says the weekend in San Diego quite like live music, spectacular views and a fresh IPA! Join us every Friday and Saturday night in Panorama Bar & Grill where the region's finest musicians are featured year-round. Panorama's music program creates a lively environment where friends, family, and colleagues can enjoy creative American fare, world-class musicians, and the stunning waterfront on beautiful Harbor Island. Check out our upcoming performances to start planning a festive night out on Harbor Island!
Share this article
Related Posts