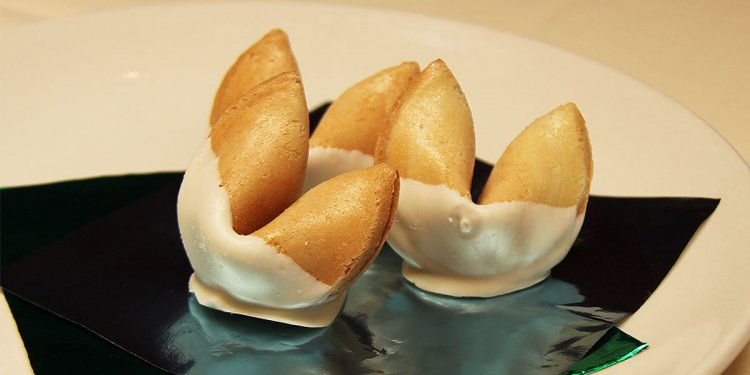 Chinese Restaurant Downtown San Diego
When you get a craving for good hot-and-sour soup or barbecue pork, what Chinese restaurant do you go to for lunch or dinner? We asked the Superdiners to share their favorite eatery and why the menu makes their taste buds soar higher than a dragon kite.
David Salisbury, a law firm's director of business development, avid diner: I probably spend too much time on Convoy Street eating out, but there are so many fantastic hidden culinary treasures there still to be discovered. One restaurant stands alone on the Convoy strip in my mind, and just the thought of the delicious pork dumplings at the Dumpling Inn makes me hungry. I will go out of my way to order a plate of Dumpling Inn dumplings accompanied by their tofu with spicy meat sauce as well as an order of the beef and scallion stir fry. The place is small and parking is tough, but once you try the food, you'll be back.
If you like to share, grab a friends and toddle off to Little Sheep Mongolian Hot Pot (4718 Clairemont Mesa Blvd., San Diego,
(858) 274-2040, littlesheephotspot.com). Think 36 spice-spiked broth served "Fondue" style (no there isn't cheese), you can't go wrong! Order the "Half & Half" – Original and Spicy. Load up on things to simmer in the hot pot. Here's a few go to – Hokki Clams, Fatty Beef, Pork Belly. I love the Tripe there, they do it right! Vegetables – watercress, tong Ho leaves (Garland Chrysanthemum), baby bok choy, mushrooms ... you get the idea! Not your cup of broth... then head to Spicy City (4690 Convoy St., San Diego, (858) 278-1818) and get your Chinese on!
Ricardo Heredia, executive chef at Alchemy Restaurant: China Max (4698 Convoy St., Suite 101, Kearny Mesa. 858-650-3333) is the best Chinese food around these parts. Dim sum for lunch is one of my favorite things, and they have a pretty decent selection. Steamed chicken feet, handmade dumplings, fried smelts and ong choy (water spinach) in hoisin sauce are a few of my favorites. If that's not your cup of green tea and you prefer fried wontons and beef with broccoli, no one does it better than Mandarin House (2604 Fifth Ave., Park West. 619-232-1101). They are above-average and even have fried livers to make me happy. The décor is like an aged episode of the "Brady Bunch, " but order a hot sake and get over it.
What do you think?
What's your favorite place to get Chinese food in the county? Share your pick(s) in the comments below.
Fabrice Poigin, private chef, restaurant consultant: It seems like there are no good Chinese restaurants in San Diego. My few Chinese friends refuse to go out with us when we want Chinese food unless we are in San Francisco. But one place that comes to mind and is often mentioned is Spicy City (4690 Convoy St., Kearny Mesa. 858-278-1818). They have a long menu where I'm sure you'll find something you like. I personally love the frog legs there, quite different from the ones I would eat in France, but it is worth the trip to Convoy Street.
Of note: Poigin and his wife are going to the French Riviera in October for his niece's wedding. Along with the excitement of the wedding, he's also going to visit his "chef saucier" at the Louis XV in Monaco. Poigin was Franck Cerutti's commis de cuisine at the Negresco Hotel in Nice, and it's been 30 years since he's seen him.
Though the dishes at spots like Spicy City and other eateries on the west side of Convoy Street may be more authentic, I can't get enough of the darling of the east side, Dumpling Inn (4619 Convoy St., Kearny Mesa. 858-268-9638). Every meal starts with the best iteration of hot-and-sour soup I've ever had and me submerging torn-open dumplings into the broth, which I render crimson with the addition of chili paste. From there, it's on to lamb and scallions, or chicken or sea bass coated in a most interesting version of kung pao made sweeter than it is spicy with the addition of plums.
Susan Russo, food writer, cookbook author (Twitter@Susan_Russo): If I'm going to be completely honest, then I must admit I typically satisfy my Chinese food cravings with Thai, Korean or Vietnamese food. I have struggled to find a Chinese restaurant that beckons me. Having said that, I do enjoy the occasional trip to China Max for their dim sum, particularly the pork shu mai — pretty little purses filled with spicy, tender pork — and the tangy, briny seaweed shrimp roll.
Gerald "Dex" Poindexter, marketing director, EAT at The Pearl Hotel: I still find myself looking for that "special" restaurant that will consistently knock my socks off. But there are a couple that have done right by my taste buds. Specifically, Minh Ky Chinese (4644 El Cajon Blvd., Suite 101. 619-283-4180) is good strip-mall, takeout fare in City Heights. The menu is long, but zero in on any of the meat dishes with Chinese broccoli, and I also love their roast duck soup with rice noodles.
Dave Morgan, CPA, avid diner: I don't get out for Chinese too often. For whatever reason, it is not usually on my "must have" list. I have a business associate who I usually end up at Chinese with. We go to China Café (2236 Carmel Valley Road, Del Mar. 858-793-8478) overlooking the estuary near Torrey Pines. The food is good and it's close to work. I always get the sesame chicken and it never disappoints. Their hot-and-sour soup is really good. Dang, now I'm craving that soup.
Share this article
Related Posts