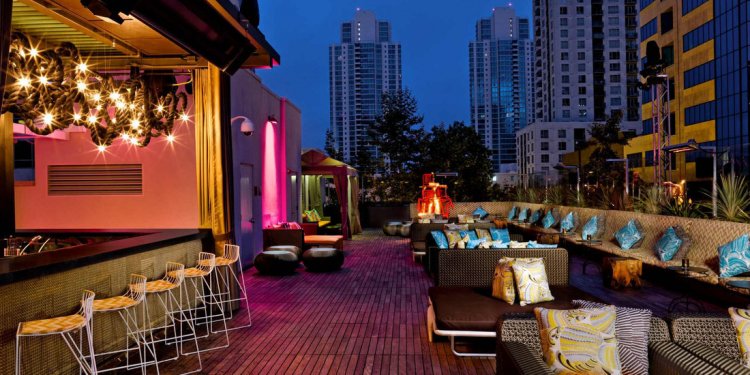 Fun restaurants in Downtown San Diego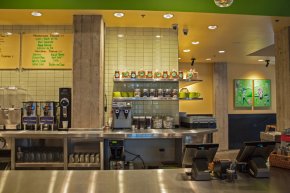 Thursday was an unusual day in San Diego. It rained...in July...! As much as we love the abundant sunshine where we live, this was a pretty awesome change of pace for summer and actually made for a great day to go install some art - because rainy mornings are our favorite :) This time we headed to the new Tender Greens Restaurant in Downtown San Diego which is located on the corner of Broadway and First. It's a really beautiful place.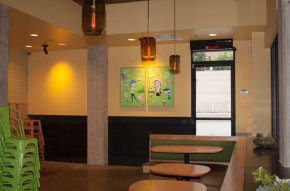 We met up with the installer on this rainy morning to hang the first round of paintings that they commissioned. For this location, Nan did a large 36x48, a diptych comprised of 2 24x36 panels and another 24x36 piece. All of the work was completed in acrylic and cel vinyl and they were framed in natural maple to match one of the types of wood used in the interior. Here's a few pics of the art and the install: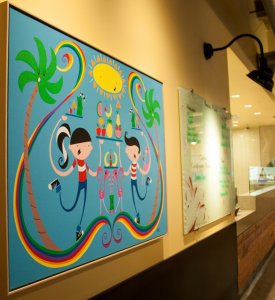 See this big, blank space? This is an outside window on Broadway that is part of the restaurant. They have also commissioned Nan to paint a 6 piece farm to fork narrative that will hang in this window display. At 11 ft by 7.5 ft, it's much larger than our pic here makes it seem! Here's a sneak peak of one of the panels. Cheers!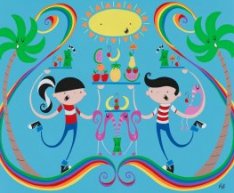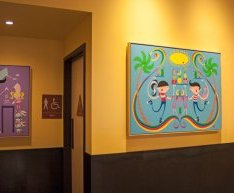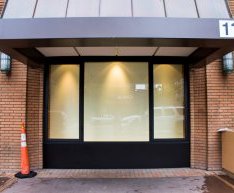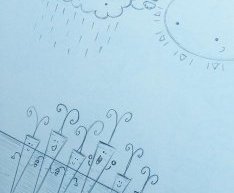 Share this article
Related Posts