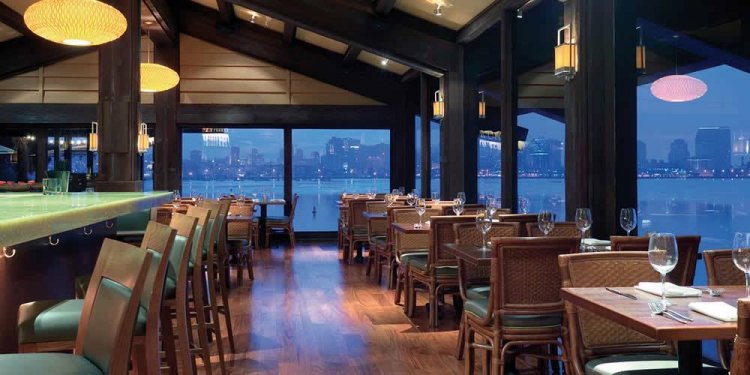 Steak and Seafood Restaurants in San Diego
Let me start by saying that I was very much looking forward to a exceptional meal with my beautiful wife on Valentine's Day. From the moment we arrived I new this was a disaster.
I understand the need to make the most of a holiday, but cramming people into tables and making everyone feel like sardines is not the way to make a lasting impression.
We had reservations for 7:30 PM. I had to fight my way to the hostess and had no space to stand and wait. Wait time was 50 minutes. We were seated near the entrance kitchen upstairs. There was no room for the waiters to pass without banging into my chair. The noise level was so loud that we couldn't even talk normally.
The waitress, God bless her was so harried that I felt sorry for her. Our appetizers were the only thing worth mentioning.
My wife ordered the 18 oz bone in Rib Eye and I ordered the New York steak. When the food arrived, I was shocked to see the rib eye was thinner than the steak I buy at Stater brothers. The plates were cold and her steak was no way tender. My New york cut was adequate but not as tender as I expected. The side orders were cold and had to be sent back. My wife ended up refusing her steak.
At that point, my evening of surprising my wife with a nice dinner at a fancy restaurant had gone south for the night.
We could have had a better meal at Sizzler or Black Angus.
This may be harsh, but service means everything, especially when you are spending $250.00 for a dinner.
I do realize it was Valentines Night, but it should have been the management's decision to make this evening one to remember and not be one that a patron wishes to forget.
Share this article
Related Posts