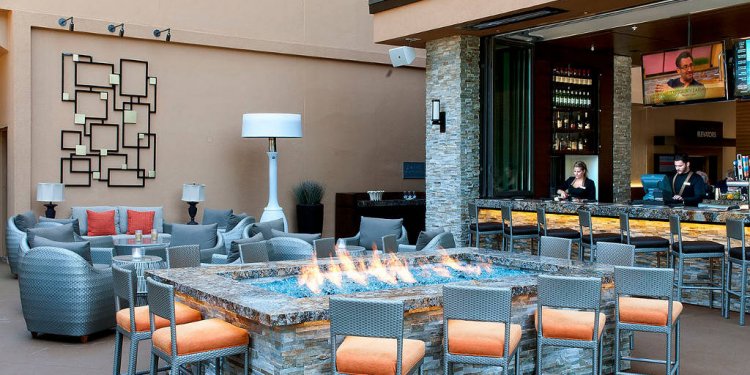 Bar in La Jolla San Diego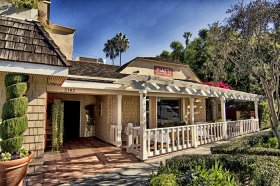 Piatti is nestled in the unique La Jolla Shores neighborhood with an inviting and comfortable atmosphere. Our light and airy interior décor features an exhibition kitchen and full service bar. Outside, we offer two tree-covered patios – perfect for a private event or al fresco dining. Our Executive Chef, Pepe Ccapatinta, has developed our menu with recipes from all over Italy.
There's no better place than Piatti for all of our private event needs. We are the perfect venue for wedding-specific celebrations such as engagement parties, bridal showers, rehearsal dinners and post-wedding brunches, as well as birthdays, anniversaries and corporate events. Be sure to also inquire about our off-site catering options.
Indoor Banquet Space
Our indoor garden room is available for parties up to 38 guests and is ideal for birthday parties, bridal and baby showers, as well as corporate events. It overlooks our patio and the garden courtyard in front of our restaurant. We are also able to section off the indoor garden room to accommodate smaller parties up to 16.
The Patio
Our heated, open-air patio can accommodate seating for 75 guests. The outdoor patio, covered by a landmark Ficus tree, is perfect for rehearsal dinners, small wedding ceremonies, and receptions. During the day, the patio is bright and beautiful, and at night, the tree lights up and creates an amazing atmosphere.
Catering
We also offer catering in your home, office, or at a rented venue. In order to make your offsite event as stress-free as possible, we take care of all rentals and staffing needed to create a memorable event.
Request Info Here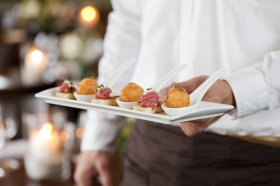 Piatti La Jolla is now available to cater all of your dinner party needs - from receptions, to back yard soirees, weddings and celebrations, we've got you covered with all of your catering needs. We can take care of everything - staffing (bartenders, servers, chefs, coat check, etc), rentals (tables, chairs, decor, etc) and all of the dinnerware and equipment needed. In addition to our amazing food and seasonally-dictated menus, we can also offer full beverage service with a range of options including specialty cocktails and full bar setup.
Our full service catering option includes everything for an absolutely unforgettable event. And with our dedicated event specialists working with you and our cost transparency, you'll know from the first meeting to the end of the night that you're in the best of hands.
about menus, rates, and to book your next event.
Born and raised in San Diego, Kasey has worked for Piatti for 9 years- learning all facets of the restaurant business. A dedicated event planner at Piatti La Jolla for the past three years, Kasey prides herself on making her guests' special day unforgettable. Her listening skills and grace under fire translate to events that are exactly as her clients envision and allow the host to relax and enjoy themselves. Kasey treats each event as an unique occasion and will customize your menu, décor and style to fit your individual needs.
When not arranging flowers, writing menus or meeting with her private events team Kasey enjoys taking part in everything her native city of San Diego has to offer.
Share this article
Related Posts