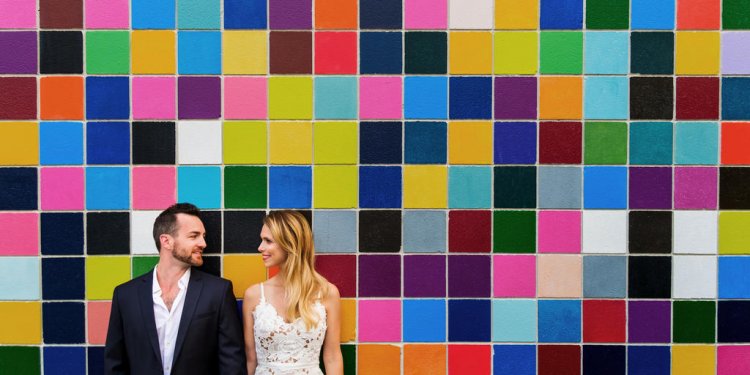 Cafe Chloe San Diego CA
Cafe Chloe adorns the northwest corner of G Street and 9th Avenue in the East Village area of Downtown San Diego, across from an intellectual looking art academy and a modern and brightly colored condominium building. The pretty and inviting bistro was dreamed up by food and wine connoisseur John Clute, who teamed up with his wife Alison McGrath and friend Tami Ratliffe to open it. The beautiful bistro is named after John and Alison's daughter.
John and Alison worked in the high-end restaurant industry for many years in San Francisco. According to Alison, they had a desire to open a fine food café for many years, although they didn't know if they should stay in the Bay Area or "raise the bar" in San Diego by opening a bistro here. Luckily for us, they decided on San Diego.
John has always been partial to the atmospheres of bistros, which are conducive to spending time reading, reflecting, and observing while enjoying good coffee, good wine, and well-crafted food. Dressed in ivory and brown and accented with artistic images of French beauties and Spanish flamenco dancers, as well as candles, plants, and fresh flowers, the atmosphere of Café Chloe is refined and engaging. You are greeted by the energetic lyrics of a Celia Cruz Salsa, the tropical sounds of a Trova Cubana, or the strong vocals of Aretha Franklin, which are some the features of the bistro's eclectic music mix.
The moment you sit down at your table, you notice the lively conversations amongst patrons. Guests seem to be dressed in an urban casual manner that doesn't necessarily say "I came to be seen, " but rather "I care to look nice." The mood is casual and encourages friendly exchange between neighboring diners.
I am sitting at the best little corner in one of the seven round tables for four in the main dining room. The room is surrounded by a wall of tall windows that allow you to take in the view of the street and make you feel that you're part of the scene. Outside, a surrounding patio, which at night is lit with a thousand little white lights, offers a few coveted tables.
There are several smaller rooms in the comfortable, charming, and chic bistro. Behind me is the Man Ray room, a semiprivate area with a large round table that is often used to set up afternoon urban tea. Above the tea room, a quaint little loft with a pair of intimate tables for two is perfect for first dates or eternal romantics. Up a couple of hardwood steps is another room with a few more tables, which can be arranged as one large table for a private party. You can also shop for unique personal and home accessories in this cozy room.
Share this article
Related Posts