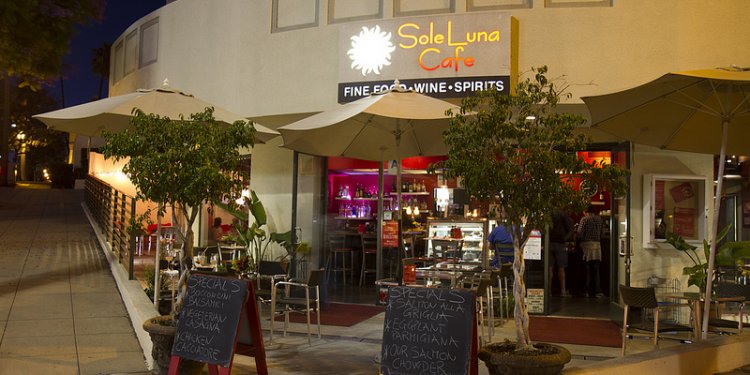 Cafe Luna San Diego CA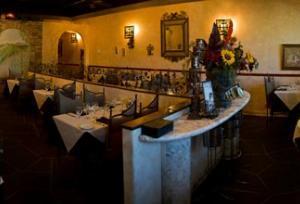 Quick Facts About Cafe Luna:
San Diego Cafe Luna offers catering services for your next celebration or occasion. The Italian restaurant provides custom menus and a private dining area that seats between 35 and 50 people.
The servers at Cafe Luna are knowledgeable about the extensive wine list and are more than happy to offer recommendations on pairings with your meal.
San Diego Cafe Luna was awarded "San Diego's Best Kept Secret" in the San Diego Home & Garden Readers poll in addition to winning first place as the restaurant in San Deigo's A-List.
Ambiance: The mouthwatering aroma of fresh home-cooked lasagna and ravioli is the first thing you notice when you walk into this warm and cozy Italian restaurant. The Italian vineyard scenery painted on the walls make you feel as though you're dining in the European countryside, and once you taste the cuisine and sip on the wine your mental Italian vacation will be complete. This quaint and whimsical environment provides the perfect settings for unwinding or dining with a date over a glass of wine and homemade pasta.
Why We Dine: Cafe Luna's homemade meals give a salute to the highly respected Italian cooking traditions. In a day and age where frozen foods and packaged ingredients are the norm, San Diego's Cafe Luna returns to the basics of quality cuisine as it cooks with fresh ingredients and serves up home cooked pastas. From the antipasto selections to the carni and insalate, Cafe Luna deserves praise for keeping with the highly respected Italian cooking culture.
Dessert: Cafe Luna in San Diego takes the grand finale of your meal seriously, as it serves up both a dessert and dessert wine menu. Pair the Fonseca Bin 27 Reserve, rich with currant and cherry, with the chocolate mousse, or match the hazelnut and mocha flavors of the EOS Zinfandel with the fresh fruit crisp.
Toast to Tuesdays and Sundays: San Diego's Cafe Luna offers half-priced wines on Sundays and Tuesdays during summer months with the purchase of one entree.
Wine Flights: What better way is there to learn about wine than by tasting it? Every evening between 6pm and 7pm San Diego Cafe Luna features wine flights, which provide you with samples and knowledge about wine regions and specific wine details.
Cafe Luna Chef Paden Skaggs cooks up different specials every night that will excite any palate. These house specials are something to look forward to as they offer new tastes and variety that shake up the menu. Also, be sure to look for the chef's added touch, "Luna" elegantly written out in sauce on your plate.
We Recommend:
Ravioli Con Noci: The homemade pasta stuffed with fresh spinach and cheese drizzled with a light creme sauce and sprinkled walnuts is a feast that you'll happily devour.
Vitello Limone: Sometimes it's the simplest creations that are the most decadent, and this dish is no exception. The lightly floured scallopini sauteed in butter, lemon and white wine will leave you tempted to lick the plate clean.
Features:
Cuisine: Italian
Alcohol: Beer and Wine
Reservation Policy: Accepts reservations
Price: $$
Share this article
Related Posts