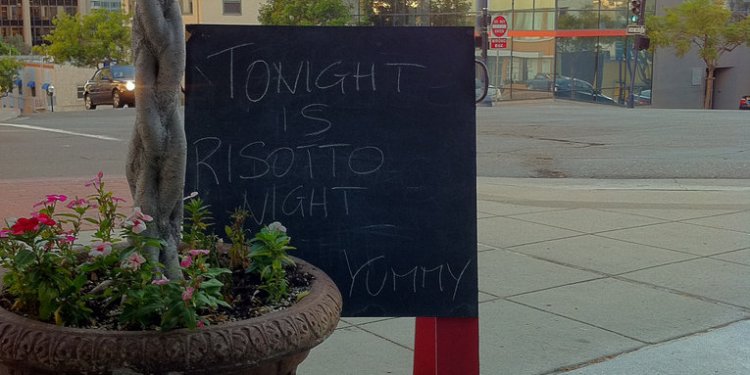 Luna Cafe San Diego
While at the airport to pick up my husband who'd been gone for three weeks, I Googled "brunch near me" and followed my phone's navigation system to Sole Luna Café, at the corner of 7th and Ash.
Inside, we found an uber-urban environment of slate gray, brushed nickel, and red. It was, for me, a nice change from the cozy, eclectic coffee shops I frequent for my mid-morning meals.
One reason I'd chosen this place was the bagel and smoked salmon (with red onion, capers, and cream cheese $6.50 – hold the red onion) I'd seen on their online menu. That and a mango mimosa ($7) would do me right.
My man is on a health kick most days of the year. He ordered the salmone livornese (salmon sautéed with red onion, olives, tomato, and capers, served with sautéed spinach – $15.95). When the dish arrived, he said, "They like olive oil here, apparently." But he was happy with his selection and ate every bite, except for the capers.
As for me, the capers were my favorite part of the bagel spread I'd ordered. They were fat and salty, just the way I like them. The rest was disappointing. The salmon was fresh, and it tasted fine, but the bagel itself was no better than the grocery store bagels we toast up at home. And I might as well have gotten the skimpy cream cheese packet at the airport. Honestly, it wasn't terrible. It just didn't live up to the expectations I'd gotten from the look of the rest of their menu. I guess the weekday breakfast menu isn't where they put their best efforts.
That said, now that I know, on the days when I'm looking for a simple bite with my coffee, I'll probably go back and order the same bagel all over again. It was a decent price, and I loved the urban view from our table by the window. I enjoyed the reggae playing overhead, too. My music snob husband, on the other hand, squinched up his face and said, "We're going from 60s era Bob Marley to UB40?"
Share this article
Related Posts