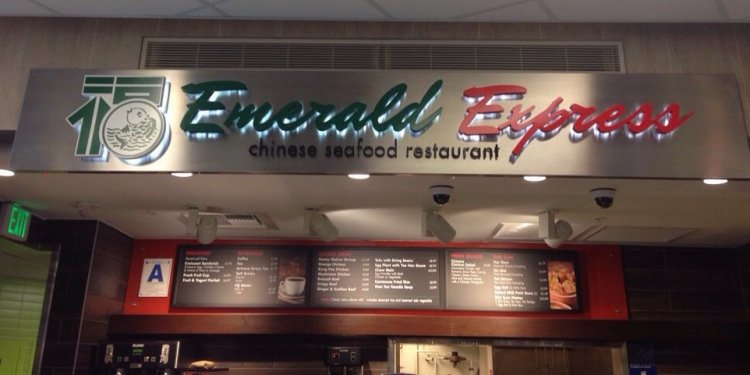 Cafe Pacifica San Diego
Over the years, San Diego has built a reputation for having some of the finest seafood restaurants on the west coast. In the 1950's and 60's, the emphasis was on 'family style' operations serving fresh local fish, lobster and abalone that was prepared in a simple, straightforward manner.
As tasty as this food was, there still remained room for a more sophisticated approach and, a few decades ago, dining establishments eventually began to emerge that focused on upscale seafood dishes, fine wines and on a new concept that later became known as 'Pacific Rim Fusion'; an eclectic mélange of the finest cuisines from both the eastern and western coasts of the Pacific Ocean. It was during this era that Cafe Pacifica was born.
Situated in historic Old Town on a shaded portion of San Diego Avenue that is lined with fragrant, Brazilian pepper trees; this is no 'tourist bistro'. That is not to say that tourists will not greatly enjoy the wonderful meals at Cafe Pacifica, it is simply to point out the fact that this fine restaurant has always been dedicated to gastronomic excellence, rather than to specifically matching the prefabricated, entertainment-like format of the well-known State Park in which it is located.
Proprietor Frank Busic has been managing the operation for over 10 years, and became the sole owner nearly 5 years ago. Constantly striving to maintain the highest of standards, Frank has successfully prospered while other restaurants in Old Town have simply disappeared. In addition to his organizational talents and diligent administration of the business end, Cafe Pacifica's ongoing reputation as one of the area's most accomplished dining establishments can also be ascribed to the efforts of Executive Chef Eddie Zamarripa.
Chef Zamarripa is, above all, a master at creating innovative seafood preparations, and on the night of our visit he once again confirmed his expertise. He started us out with an orchid crowned appetizer of tender, northern halibut atop fresh baby spinach, artichoke hearts and zucchini in soy demiglaze. The combined flavor of the artichokes and halibut were commanding and expertly offset the texture of the spinach and squash, which was perked up further by the slightly tangy sauce.
Before our next course, my guest and I were invited to enjoy Cafe Pacifica's award winning, signature cocktail, the Pomerita. This bright, fruity specialty is so good that you might end up ordering two. Made with the finest of ingredients commonly found in the traditional Margarita, their addition of pomegranate juice makes for a lively taste treat that can't help but enhance your dining experience. We also accompanied our meal with a bottle of a flavorsome, northern California Pinot Blanc from a rare, family vintage that perfectly balanced our entire meal.
Next we were treated to plate of special, nori wrapped, rice-less sushi rolls made with fresh salmon fillet and stuffed with sweet peppers, pickled ginger and crabmeat. These were served with spicy daikon sprouts and crisply fried vermicelli in savory soy vinaigrette. Although not regularly offered on the menu, this dish is available by request. It is elegantly dense, rich and satisfying. With a cup of the house chowder and some bread it could be a meal in itself.
This brings us to the soups. Ah, yes. I must say that this chef is a gifted soup maker the likes of which are rarely encountered these days. The broth of his bouillabaisse is artfully reinforced with the flavor of simmered lobster shells, and is one of the best in town. Both the clam chowder and the mussel bisque that we were served on this visit were absolutely top notch, and would have been a delight to the palate of the world's most discriminating gourmet. Please don't skip the soup here.
Share this article
Related Posts