Best Pizza Little Italy San Diego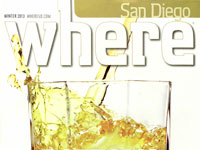 "I was pleasantly surprised by Isola Pizza Bar where pizzas are thin and delicious. Wines are from the owner's family vineyard and everything they serve is cooked in the oven they imported straight from Italy."
Continue Reading →
"Flashing back on the big-ticket spots, hipster haunts, hotel restaurants, chef picnics and ethnic-food enclaves I gnawed through, across San Diego County's 4, 526 square miles, I feel confident in saying this: 2012 tasted like doughy comfort."
Continue Reading →
Michael Alves, one of San Diego's local culinary talents, claims Isola in Little Italy as a favorite spot to dine.
Continue Reading →
"The kitchen nailed it perfectly with tender octopus and fresh ingredients that were very visible, " Renner says. "It's a shareable salad that also has potatoes and celery in it, a classic Italian pairing."
Continue Reading →
The best pizza deal in San Diego used to be at slice shops, where $6 buys you two slices and a drink...until now. Isola Pizza Bar in Little Italy has a screaming deal during happy hour: a personal-sized pie is only .
Continue Reading →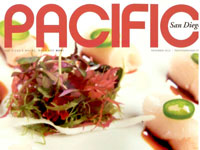 Newcomer Isola bases its menu on recipes crafted by chef-owner Massimo Tenino's grandmother, and stars wood-fired pies piled with panache rather than pepperoni. Very pretty, the place tops pizzas with items like shellfish, fresh herbs and the fab smoked prosciutto called "speck."
Continue Reading →
Isola Pizza Bar in Little Italy is one of those little gems which I hoped would have reasonably good pizzas but ended up being SO much more than just a pizza bar! Isola is much more than pizzas, it is your gateway to dinner in Italy, right here in southern California.
Continue Reading →
Isola's pizza making adheres to Neapolitan standards, which means that double-zero flour is used for constructing the dough. The designation refers to a maximum powdery grind, resulting in an airier crust that easily snaps apart from a twitch of the finger.
Continue Reading →
Isola Pizza Bar is now one of my favorite places in Little Italy because of their amazing food and impeccable service. Hope they keep up and can't wait to go back. I highly suggest everyone check it out.
Continue Reading →
We love this newbie's wood-fired pies for their delicious simplicity. Case in point: the margherita, with tomato, basil, and mozzarella. Perfecto! Note the super-large photo of Sophia Loren as you enter the powder room. Che bellissima!
Continue Reading →
Chef-owner Massimo Tenino's delightful newcomer is named for his nonna, Isola, but the cooking goes well beyond what you'd expect from family, ranging from pizza to antipasti baked in a wood-burning oven (mussels with cannellini beans, white wine and multiple seasonings) and an elegante tricolore salad in tart lemon dressing.
Continue Reading →
Traditionally, Italian food is characterized by its simplicity with a focus on combining quality ingredients. At Isola, tradition remains steadfast with the motto dalla vite (meaning "from the vine") at the center of the kitchen's focus.
Continue Reading →
One thing that particularly intrigued me was the fact that they bake all the cooked items in their wood fire oven-not just the pizzas. When we walked in, the decor definitely reminded us of Italy, from the wine bottle displays to our Italian waiter.
Continue Reading →
Now open in Little Italy is Isola Pizza Bar, the first restaurant in San Diego by acclaimed chef Massimo Tenino. Created from Tenino family recipes and made with double zero flour imported from Italy, Isola's pizzas are hand-tossed and baked al forno a legna, in a wood-burning oven.
Continue Reading →
Because THEY'RE EVERYWHERE(!!!), another AZ chef (Massimo Tenino) is bringing his culinary game to SD with Isola: Little Italy's newest wood-fired pizza-and-more joint, which features a menu highlighted by cured meats like smoked speck prosciutto wrapped around polenta & fontina.
Continue Reading →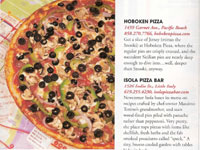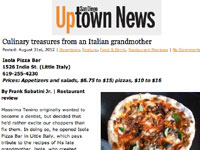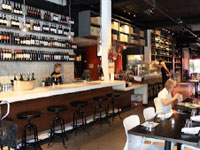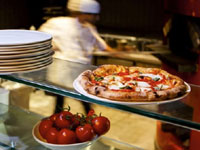 Share this article
Related Posts