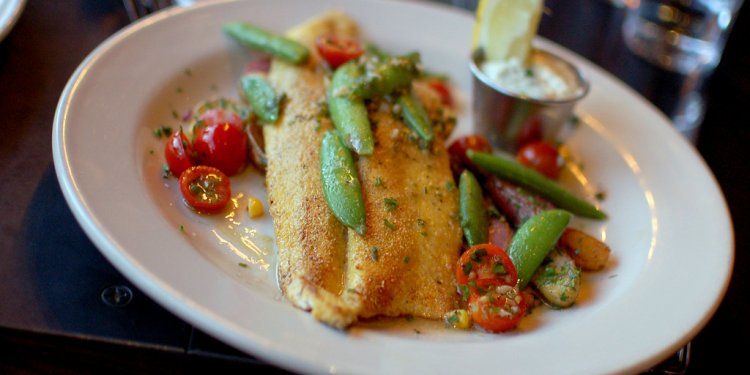 Bankers Hill Restaurants San Diego
I have no idea as to why people prefer Cucina Urbana to Banker's Hill Bar + Restaurant when the latter is far superior in every way...service, food, value, ambiance, and most noticeably...overall friendliness of the compete staff.
We went to BHB+R for my wife's birthday with friends and family (6 people in total) and had a fabulous meal.
Seeing us coming near the restaurant, the hostess quickly scrambled to open the quite large and heavy door for us. She then led us to a quieter part of the restaurant where we were quickly greeted by our server who brought us all water and took our drink orders.
When he returned with our respective drinks, we ordered several appetizers (the crispy Szechuan brussel sprouts, BLT Bruscetta & the cheese platter). Within 5 minutes, our appetizers arrived at our table.
At that point we each ordered a different entree and agreed would share tastes around the table.
I ordered the Spotted Sand Bass and had a taste of the butter squash ravioli, the seared albacore, the chicken schnitzel, and the bacon-wrapped pork tenderloin.
Each of the dishes quickly became my favorite and the only thing I dread is having to decide on one of them the next time I found myself at BHB+R.
Being my wife's birthday, a delicious seared banana nut bread and sorbet was brought to her with a birthday candle while the rest of us shared lemon cheesecake, apple tart, and mixed berry sorbet.
The dining experience that night rivaled that of any casual restaurant in San Diego.
Drinks, appetizers, entrees, and dessert were a bit pricey...but still less than we would have expected to pay at Cucina Urbana or most other dining establishments in Little Italy.
Share this article
Related Posts