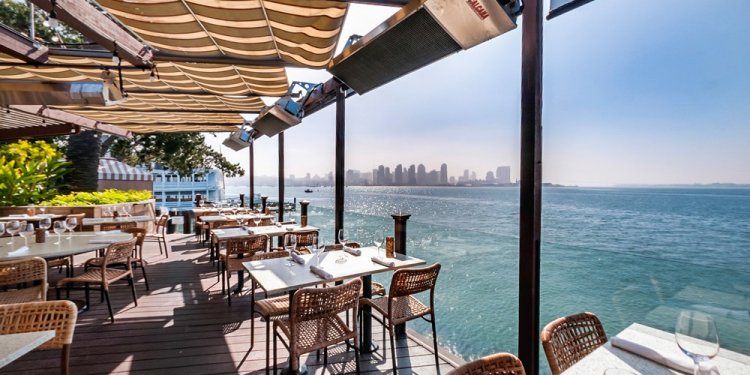 Unique Restaurants San Diego
As part of efforts to promote quality development that attracts visitors to the waterfront, the Port of San Diego is seeking proposals for a unique opportunity to lease and operate a restaurant at the end of the southernmost pier in California. A Request for Proposals was issued on November 9, 2015.
The Port, in partnership with the City of Imperial Beach, is seeking to redevelop a California coastal restaurant at this one-of-a-kind location at 910 Seacoast Drive in Imperial Beach.
This restaurant opportunity is located on the Imperial Beach Pier, a prime beachside landmark that lures fishermen, tourists and residents alike. Built in 1963, the pier features a commanding view of the Los Coronados Islands and beyond and recently was upgraded with new wooden planks. The location boasts a laid-back, beach town vibe.
Location specifics:
• 1, 558 square feet of restaurant space available at the end of this iconic California pier
• Close proximity to Marriott's Pier South Resort, Coronado Brewing Company, Sea 180 Coastal Tavern and Filippi's Pizza Grotto
• Outdoor seating available
• Attic storage space available
The building is currently operated by one restaurant under an agreement that expires on April 30, 2016. A reconfiguration of the existing building is highly encouraged to best utilize space, attract customers, enhance business operations and increase revenue. The Port may also offer the future restaurant operator a location at the foot of the pier to set up a food cart.
Responses are due by 1 p.m. on December 15, 2015. The Port of San Diego currently anticipates that a tenant will be selected in January 2016. Respondents must demonstrate experience in the implementation or oversight of at least one food services improvement project as well as provide a public outreach strategy to keep the public and stakeholders involved and informed about the project.
About the Port of San Diego:
The Port of San Diego is a unified district encompassing five member cities surrounding San Diego Bay. A public agency, the Port is charged by the State of California with developing the tidelands and commercial business as steward of the public-trust tidelands along 34 miles of San Diego Bay. We share the waterfront with the Navy, which oversees 17 miles of San Diego Bay.
Share this article
Related Posts