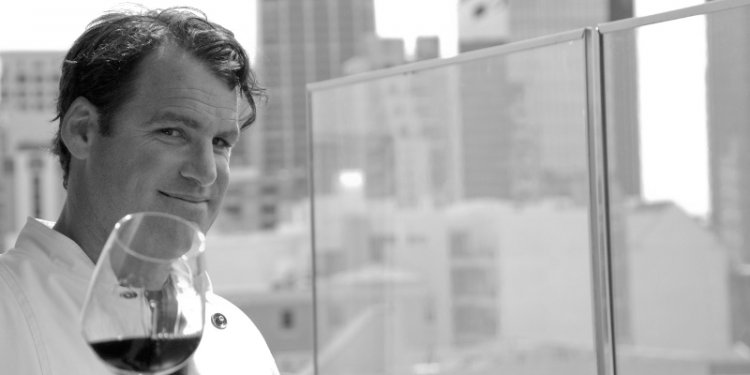 Glass Door Restaurant, San Diego
1835 Columbia St
San Diego, CA 92101
(619) 564-3755
This review is for happy hour. I came here with a bunch of friends and we had a blast. Great views, great bartender, cool vibe. The happy hour is a pretty good deal with appetizers ranging from $6-$12. Good drink specials as well, but I was a designated driver so no drinking for me. The food came out fast and everyone remarked how good it was. I had the chicken bites, homemade fries and duck fat fries which was very delicious. It wasn't crowded which I actually like since my friends and I were able to converse without screaming over other people. The general consensus was so great that we'll be back. Just uber or lyft if you can - parking is ridiculous in Little Italy.
So my friends and I made reservations for a weekend afternoon brunch. We knew that it would be busy downtown and in Little Italy that day, so we wanted to ensure we had a place to gather and eat together. When we showed up, they were incredibly busy and the gentleman standing at the host podium yelled as us, "There are no tables. Very busy. Go." I was practically in shock at how rude he was, but managed to inform him that we had a reservation. He said that he didn't have any reservations and there was no way we would get a table. Sitting right in front of his computer was a little slip of paper with our name, party size, and time written on it. I corrected him and noted that he did have our reservation because I could see it sitting on the podium. He basically told us that it didn't matter if we had a reservation and we should go away because we wouldn't be seated for quite a while. Because the weekend was a busy one downtown, we ended up having to get car shares to another neighborhood to eat together because no one else could seat us either. It put a huge damper on our day together. Now, I would not have even bothered to write a review if the gentleman would have been polite and apologized for not being able to make good on our reservation. If he would have shown even a single drop of remorse it would have been nice; I would that moved on. But he was rude to the point of almost being verbally aggressive, and denying we had a reservation while I stood there staring at it on his podium. I'll never go back.
Called in for happy hour. Had various drinks, chicken strips and a pretzel. The pretzel would have been a good alternative to the foundation of the building they were constructing nearby. It was not hot and just rock solid. Chicken strips were tasty and tender though. The waitress was nice enough, but didn't really seem bothered by us that much. We did get a refund on the pretzel which was nice. But no offer of a fresh one. It didn't seem like they had any air conditioning in the place. It did have a pretty good view of the airport and part of the bay which was good. It was interesting to try out but I'm definitely not going back.
I loved this place! I came here for happy hour with my girlfriend, and I do love the location and views of the San Diego Bay from the bar. The bar staff was accommodating as well as entertaining. I will be back here again to enjoy the excellent ambiance and location of the bar.
Share this article
Related Posts