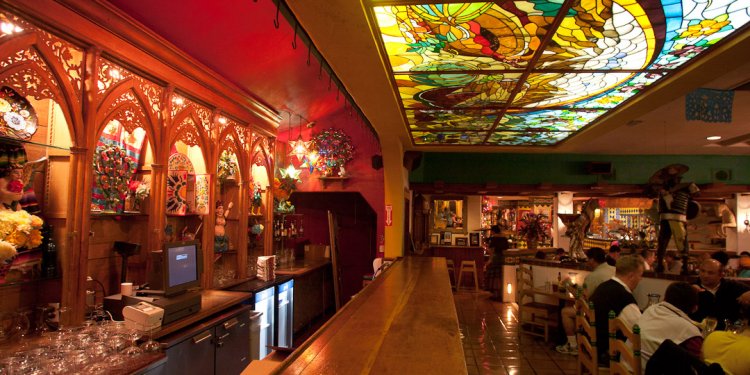 Guadalajara Restaurant San Diego
From mariachis to margaritas, the Mexican city of Guadalajara is known as the birthplace of all things synonymous with "fiesta." And in Old Town San Diego, the spirit lives on at Casa Guadalajara! Casa Guadalajara, the popular Old Town restaurant owned and operated by Diane Powers, features an imaginative menu with traditional and contemporary cuisine, reflecting dishes of the regional villages of Mexico. Signature offerings include award-winning seafood dishes, creative, chipotle chile-inspired entrees and sauces and guacamole made fresh to order. Creating a sunny and welcoming entry into the Old Town community, Casa Guadalajara features festive indoor dining and colorful outdoor patios enhanced by enchanting gardens, tile fountains and strolling mariachis; and, of course, "giant" frothy margaritas "a la Guadalajara:" fresh-lime, mango, strawberry and raspberry.
A spirited setting for private parties, the restaurant houses on-site banquet facilities for wedding receptions and other special events, for groups of 15 - 100. Reservations Accepted. Casa Guadalajara is located at the corner of Taylor and Juan streets, 4105 Taylor Street, at the entrance to Old Town San Diego.
Share this article
Related Posts