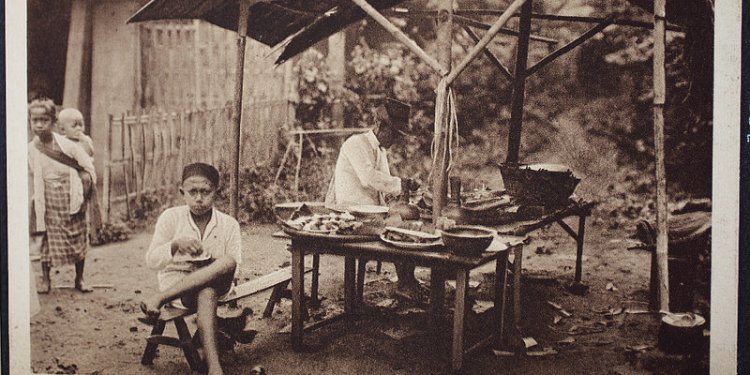 Indonesian Restaurant San Diego
Indonesian chef and restaurateur Jimmy Sujanto saw a need and fed it — twice.
Within a year of opening his popular restaurant Padi in Berkeley's Elmwood district, where aromas of spicy sambal, a condiment made from ground Thai chilies, waft along College Avenue, Sujanto has unveiled a second restaurant in San Leandro.
Open since October, the new location differs from the Elmwood restaurant both in menu (due to demand, Berkeley has more vegetarian options) and ambience (frankly, there isn't much). But, it's one of few places in Northern California to sample this sumptuous cuisine with its sweet stir-fries, heat-driven curries and, my favorite, savory soups. That makes it worthy of review.
But don't go on a date night and then say I didn't warn you — it's so casual you can show up in your sweatpants.
The San Leandro restaurant is the headquarters of Sujanto's busy catering business (he's the guy for Indonesian weddings and operates 80 percent of the business from there), which is probably why it looks and feels more like an older diner or casual cafeteria than a new restaurant.
On the plus-side, there's a small retail area where you can purchase that sambal (pint, $7.95; half-pint, $3.95) and other supplies, from spices to sweet soy sauce, to make Indonesian dishes, like lontong cap go meh ($9.95), at home. The yellow curry chicken and vegetable soup gets its thick, weighty broth from the addition of beef rendang, chunks of beef tenderloin that simmer for hours in a thick, coconut milk sauce. I particularly liked the chewy rice balls, which were reminiscent of fish balls without the fishiness.
Another soup we liked was soto ayam ($7.95), a mild and soothing classic chicken soup made bright with turmeric. If you want beef, you have to try bakso kampung ($6.95), a boiled meatball soup that has a distinctive, briny broth and meatballs so moist they spring when you bite into them.
If you're looking for something to satisfy both adults and kids, try mie tek tek ayam ($9.95), a kitchen-sink type of egg noodle dish, stir-fried in a hot wok with garlic, shallots, diced chicken, cabbage, tomato, egg and yao choy, a leafy, flowering cabbage with a slight mustard flavor. The whole thing is tossed in a combination of sweet and salty soy sauces and garnished with spicy pickled cucumber slices and shrimp chips. Everyone at our table, including the picky 5-year-old, enjoyed it.
Kids will also flip for the potato pancakes, or perkedel ($5.95 for four), which are made by mashing potatoes with salt, pepper and nutmeg then coating them with egg whites before frying them up. Our kiddies were equally fond of terong kecap ($8.95), a vegetarian stir-fry made with sliced eggplant and hearty, seed-studded tempeh. It gets its sweet, caramelized flavor from sweet Indonesian soy sauce. I had this dish with green beans instead of eggplant at Padi in Berkeley and loved it, too.
Overall, I found the food in San Leandro milder in spice. Sujanto's understudy, Dimas Pratama, a recent Le Cordon Bleu graduate, was cooking in the kitchen that night so Sujanto could be in Berkeley for dinner service. Either Pratama is less heavy-handed with sambal or the kitchen told him to go easy on the only Caucasians in the dining room. Regardless, the next time I'm in San Leandro or Hayward, particularly in chilly winter, I'll be stopping in for another bowl of memorable soup.
Share this article
Related Posts