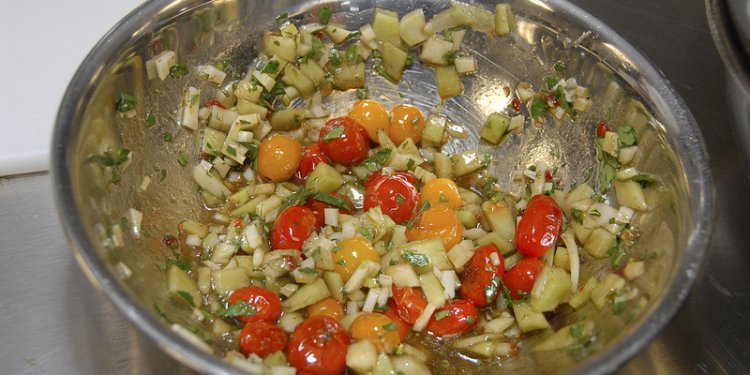 Marriott Marquis San Diego Restaurants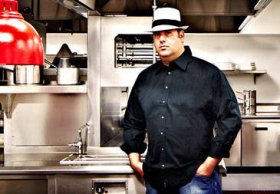 Aron Schwartz | Executive Chef
Born and raised in San Diego, Executive Chef Aron Schwartz attended the Culinary Institute of America. During his study there, he met his wife, Pam, a fellow student. After his graduation in 1998, Schwartz landed a position as sous chef for Charlotte Restaurant, a small food-and-wine focused restaurant in Lakeville, Connecticut.
Seeking new opportunities with a wish to expand his experience in the industry, Schwartz set his sights on Las Vegas, where he worked as sous chef for French restaurant Lutèce in The Venetian.
Following his time in Las Vegas, Schwartz returned to San Diego to work as a chef at Bernard'O Restaurant. His experience led him to the Marriot Marquis San Diego Marina, one of downtown San Diego's premier luxury hotels. It is here where Schwartz thrived as executive sous chef.
Five years later, Schwartz is still with the Marriott and is leading the waterfront hotel's new San Diego dining concept, Marina Kitchen, as executive chef.
Michael Miller | General Manager
Michael A. Miller was born in Tucson, Arizona, and studied at the University of Arizona on a music scholarship but always had a "real" job in restaurants. At the age of 12, Miller began a lifelong vocation in the industry, bussing tables at the Blue Saguaro. Miller left the University of Arizona to move to San Francisco and work as a dining room manager with the Bobby McGee group of restaurants.
After many years, Miller left to pursue a new opportunity with the hottest concepts of the 1990s — cigars, pool and craft beer. Miller became the manager for Burlingame Station Brewing Company. This was a short-lived placement, as he quickly met, courted and married Jennifer. The two quickly picked up and moved to San Diego.
It was in San Diego that Miller was hired as the manager for Trophy's, San Diego's premier sports restaurant and bar, and he soon opened several outlets for the company. Miller also has opened some of the city's most recognized hot spots, including URI, Royale Brasserie, Anthology and Lou and Mickey's. Today he brings his skill set as an expert in restaurant launches and management to the Marriott Marquis San Diego Marina's newest San Diego dining experience, Marina Kitchen.
Michael Pickering | Head Sommelier
Mike Pickering joins Marriott Marquis San Diego's Marina Kitchen as the award-winning restaurant's Head Sommelier. In his role, he will oversee Marina Kitchen's exciting beverage program, which includes managing a large team of sommeliers as well as training new ones. Additionally, Mike will lead and host a wide array of wine-education based events including Marina Kitchen's famed "Uncorked" wine hangout series, which taps winemakers from around the country to meet industry professionals and guests in a casual, intimate setting.
Michael Miller, Marina Kitchen's General Manager says "Mike brings his expertise to not only Marina Kitchen, but throughout the hotel, continuing to elevate the beverage offerings for our guests and locals alike."
See also:
Share this article
Related Posts