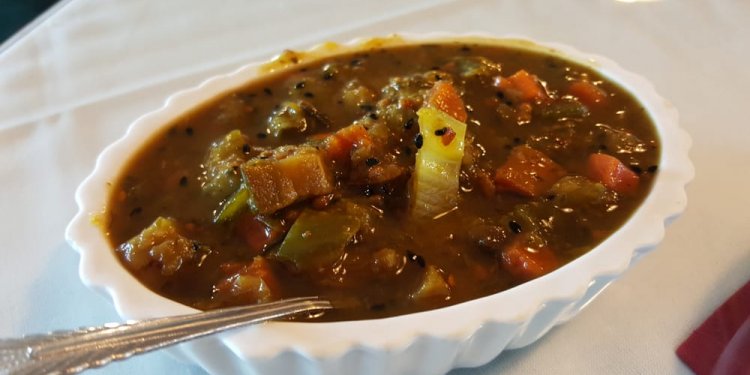 Middle Eastern Restaurants San Diego
With the abundance of the Pacific directly to the west and the bounty of farmlands in all the other directions, the San Francisco Bay Area is rightfully known as having one of the nation's hottest food scenes. It's no surprise then that local chefs are dedicated to the three tenets of California cuisine: organic, local, and sustainable, and these seven Michelin-starred restaurants celebrate that trio in stellar form.
First up, Berkeley's Chez Panisse. Since 1971, Chef and farm-to-table pioneer Alice Waters has been the driving force behind this celebrated—and much lauded—restaurant. Here you can expect rustic, refined cuisine, expertly prepared using the freshest in-season ingredients. How fresh? Much of the produce grown at Petaluma's Green String Farm, less than an hour's drive from Berkeley.
Across the bay, some of the region's finest restaurants can be found in San Francisco. Gary Danko has held the standard for high-end dining at his eponymous restaurant since 1999. Dramatic, contemporary lighting sets the stage for an intimate experience that screams "special occasion that you'll never forget." Save room for an end-of-meal visit from the legendary cheese cart.
Downtown, celebrity chef Michael Mina serves up Japanese-French-California fusion with unparalleled sophistication at his eponymous restaurant. Insider's tip: the Mina line of restaurants runs deep in the Bay Area, so you can also check out his expert oversight at Bourbon Beef, Pabu, and several others located throughout the region.
At Coi, in the city's lively North Beach neighborhood, chef Daniel Patterson dreams up artfully inventive plates with lesser-known local ingredients, like a wintertime offering of live Santa Barbara sea urchin, Meyer lemon, radishes, and kohlrabi. Chef Joshua Skenes consistently impresses critics and diners at his seafood-centric Saison.
For a visual feast that also happens to taste amazing, book a table at Atelier Crenn, where gifted chef Dominique Crenn creates magic on a plate. Micro-greens, edible flowers, and dabs of sauces and foams elevate dishes from just-plain-dinner to undeniable art.
About an hour's drive south of San Francisco, executive chef David Kinch brings French and Catalan influences to his modern menu at Manresa, in Los Gatos. Produce is grown exclusively for the restaurant at Love Apple Farms in the nearby Santa Cruz Mountains and is harvested each morning for the night's meal. In nearby Saratoga, ask for a tour of the glass-encased 1, 800-bottle wine cellar at Plumed Horse. Situated at the foot of the Santa Cruz Mountains, this classic is the gem of the Bay Area's secret (and amazing) wine country. Contemporary California cuisine by chef/owner Peter Armellino is top notch.
Share this article
Related Posts