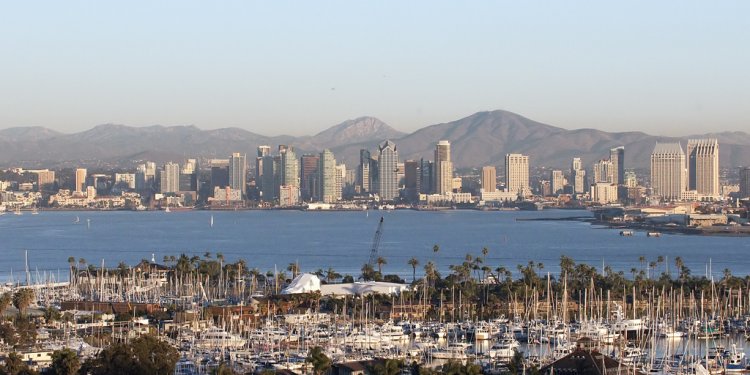 Point Loma San Diego Restaurants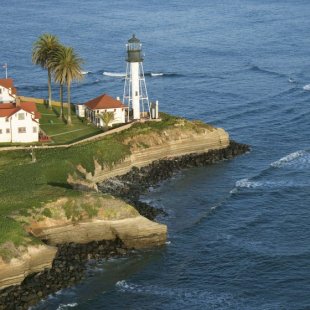 Point Loma's lighthouse stands sentry over the Pacific. (Photo: Jupiterimages/Comstock/Getty Images )
Related Articles
The Point Loma region of San Diego is home to Point Loma Nazarene University, a lighthouse maintained by the National Park Service and a U.S. Naval base. Sunset Cliffs on the west coast of the peninsula, which offers expansive views of the Pacific's waves crashing into the rocky shoreline, is popular with adventurous surfers. Stop at one of Point Loma's restaurants for a meal after time spent exploring the area.
Seafood Restaurants
Point Loma's proximity to the Pacific allows restaurants specializing in seafood to serve the freshest fare possible. Point Loma Seafoods (pointlomaseafoods.com), serving customers since 1963, is a local institution that combines in-house dining with fresh seafood for purchase from display cases. Outdoor patio seating and indoor tables are available to try Point Loma Seafoods' homemade clam chowder, freshly prepared sushi, seafood plates, sandwiches or seafood cocktails. The Brigantine Seafood Restaurant (brigantine.com), located where Shelter Island meets the mainland, features an oyster bar open daily for lunch and a marina-view dining room open daily for dinner. Happy hour specials are available nightly in the lounge, and outdoor patio seating is also available at Brigantine.
Italian Restaurants
For casual Italian fare, including a children's menu, try Pizza Nova (pizzanova.net) on Point Loma. Wood-fired pizzas are the house specialty, but a full menu also includes appetizers, such as grilled portabello mushrooms, soups, salads, pasta dishes and specialty dishes, such as grilled salmon, lasagna and lamb shank. Pizza Nova is located on Harbor Drive near Rosecrans and is a mile from the San Diego airport. Elegant dining indoors or out is available at Point Loma's Old Venice Restaurant (oldvenicerestaurant.com), open for lunch or dinner. Authentic Italian fare includes Caprese salad, cannelloni, risotto, chicken Marsala and specialty pizzas. Old Venice Restaurant is centrally located near the intersection of Rosecrans and Canon streets.
See also:
Share this article
Related Posts