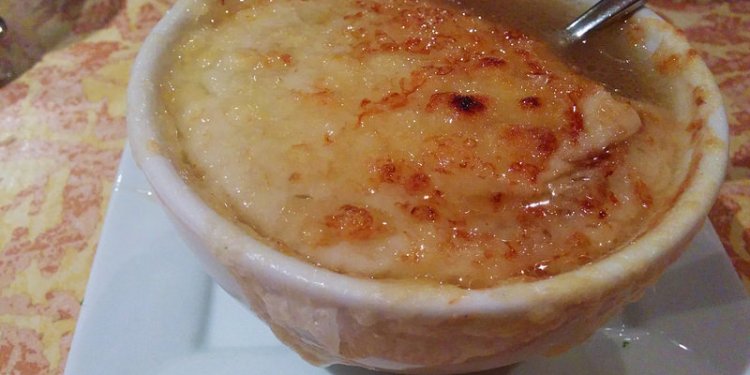 San Diego Restaurant Week Best deals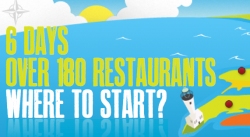 Restaurant Week is upon us. Simple concept. Chefs create a special prix fixe menu. You pick an appetizer, entree and a dessert from a few options. And then they heavily, heavily discount the cost. So, go nuts.
Only problem? There are 187 restaurants this year. A boatload. So I Casey Kasem'd the list down to the RESTAURANT WEEK TOP 40. After eating at a majority over the last six years, I feel your path to enlightenment lays with these—the best, the brightest, the newest, the most generous. I thought about doing a Top 10, but every year the Top 10 are sold out or only have 5PM reservations available. Plus, maybe you just feel like sushi tonight, not fancypants California-Franco cuisine. Or, let's say you don't want to drive to La Jolla. This list will give you a quality handful of options—different cuisine, price range, menu—depending on your mood, appetite and geographical concerns.
I then went through every menu and pretended like I was ordering. By no means follow my menu choices. I just liked spending five hours of my day role-playing. And it gives you a decent idea of what they're serving. Click on any portion of our selects to go to the full menu.
Note: The following are NOT numbered in order of favorite. It's just proof I can count. Also, I only covered dinner. But some spots offer lunch, too.

1. Market Restaurant + Bar ($40)
Carl Schroeder was the only SD chef nominated for a James Beard Award in 2011. He's in a class of his own in the Via de la Valle corridor.
WHAT I'D ORDER...
______________________
2. Amaya ($40)
No, Grand Del Mar's show pony Addison isn't running Restaurant Week. Their participation would make angels weep. But GDM does everything top-notch, and Amaya's no mere consolation prize.
3. Mille Fleurs ($40)
Chef Martin Woesle is one of the elite talents in San Diego. While hot young chefs come and go, this Chino Farms diehard has simply made a long, distinguished career of doing things right.
4. Pacifica Del Mar ($40)
Pacifica's got the best perch atop Plaza Del Mar. Pure Pacific Ocean eye-opium. And they've got a new exec chef in Stephany O'Mary-Berwald. Born and raised in Peru, she's got a pedigree that includes exec positions at NYC's Italian joint Bond 45, L.A.'s grab-and-go lunch spot Gram & Papa's (exec) and Palihouse Courtyard Brasserie.
5. Vintana ($30)
The Cohn Restaurant Group did a great job with this seemingly odd project—a massive, high-end restaurant atop a Lexus dealership in Escondido. Chef Deborah Scott has been a marquee name in San Diego since I was still lunchpailing it to Sunset Hills Elementary School (that's a Rancho Penasquitos shout-out), but Vintana also brings in sommelier Sheehan McCoy, fresh from England's three-Michelin-starred Waterside Inn. It's the most impressive view-restaurant in Escondido.
6. 333 Pacific ($30)
Another Cohn entry. Oceanside was a fine-dining desert until 333 went in, and it's one of the stars of CRG's portfolio, specializing in boat-fresh seafood and enough vodka to make them honorary Russkies.
Share this article
Related Posts