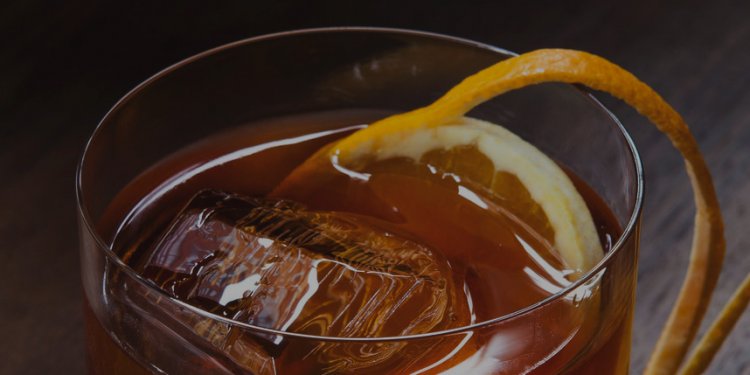 Indian Restaurant San Diego Downtown
1041 4th Ave
San Diego, CA 92101
(619) 238-8380
Amazingly good Indian food just north of the Gaslamp. Everything was flavorful; the dishes we ordered as 'spicy' came back hot but not overpoweringly so. Much of the credit for our good experience goes to our server. She answered all of our questions about the menu, could give advice on every dish, and described everything perfectly. We'll definitely be going back!
2 star for the guy at the register being rude and not at all customer friendly... We have been to this place many times, the was to be consistent and that was the best part. I myself have recommended this place to hundreds of people in San Diego. But with time this place is neither consistent on food and they never pick up their phones for orders to go. Now about this guy, we called them 3 times and 2 times we left a voicemail but no response and then again we called them and this time the guys rudely told us that, there were no calls and he was pretty sure about that when I went to pick up my order. Then I showed him my phone log and he was surprised to see that I had made call to them, but still arrogantly he denied any calls. There were other incidents at different time periods but we ignored all those as we had faith in them, but it seems they are not looking for customer reviews or their experiences. Food used to great Indian food but now they have become a place where only few items are good in their menu, Karahi chicken, Matar Paneer, Chicken Curry. I am highly disappointed in them coz that was my place to go when we used to crave Indian food, but now they also are going down... Time to try some other Indian places in San Diego.
The food is really bland, with no flavor whatsoever. The garlic in the garlic naan is really overpowering. The gajar halwa (carrot) wasn't sweet and I could still taste the carrots (rather than it being a dessert.) The Chicken Tikka masala was too watery and the chicken itself had no flavor. The place was rather empty for a weekend. The ambience isn't too bad.
I was in town and happened to see this restaurant and decided to try it. I ordered Garbanzo beans cooked in garlic, ginger and curry(it was supposed to be mild, but it had a kick to it and it came with Basmati rice)and plain Naan(really good). I initially ordered Mulgawteny(?)soup thinking that it's vegetarian, but it had chicken in it, so I had to send it back. It looked really good though. It was too much food, so I had to have the rest to go. I was also told that this is Northern Indian Cuisine. I like Southern style Indian, but this was good. They offer variety of items in their menu. I will definitely come back here again.
Just happened to notice their all you can eat lunch special, and like a moth to flame I was drawn. The place itself is pretty nice, with plenty of room. Their staff was relatively friendly, and the food was good. As usual I tried a little bit of everything at first then I went back to get what I really liked after the first sampling. For me I really enjoyed the lamb curry. It was like a really good lamb stew, although watch out for bones, they are cooked in with the dish. Other entrees were also good, nothing blew me away per say but it was all good. If your a Indian food lover or just feeling adventurous this wouldn't be a bad place to stop and try out. The garlic Naan was very nice, a tad thicker than most I've tried. If your downtown looking for a good Indian spot this place wouldn't hurt to check out. Happy eating!!
Date of visit: 8/25/2016 I was lucky enough to read Monica's mind and know that she wanted Indian food. So, before going to Bachata Night at Vin de Syrah, we decided to go to Urban India for dinner. To be honest, I just used my handy dandy Yelp app and searched for restaurants near Vin de Syrah. Luckily, there was a $7 parking lot just a block away from Urban India, so we were also able to park with little trouble (although, unfortunately, not for free). Upon entering, there were only two other parties dining. Maybe it's because we were there for a super early dinner (6 pm), but it was eerily quiet in the restaurant. We were promptly seated in a corner booth and left with menus for a couple of minutes. Our waiter came by to take our drink orders. Cam and Issac ordered the house Merlot, while I ordered a Red Trolley, and Monica had every single beer request not in stock. My beer was a little stale and warm, so I didn't really enjoy it, but the house Merlot was actually pretty good. Definitely recommend that. Veggie Samosas. We ordered these as appetizers and they came with the usual chutneys. Although these were pretty typical for samosas, they were really good. I really liked the mint chutney - it had a nice spice level to it. Aloo Gobi. This is a spiced cauliflower and potato dish. It was delicious - even Cam liked it despite it being 100% vegetarian. We got it at a medium and it was the perfect spice level. For some reason, Cam wasn't actually affected by the spice, even though I was starting to sweat. Overall, this was definitely a good choice for dinner since we were in the area. I'm not sure I'd seek it out again since it's in downtown, but the Aloo Gobi is definitely something I would come back for if I can't find another place that does it just as good.
I wish I could give this place a zero star rating. The food was OK but the entire experience was ruined by the waiter. She was extremely rude and it felt like she was doing us a favor by serving us food.
Don't order here late in the evening. I ordered and waited an hour and 10 minutes, then called about my order. They claim they were calling me and no answer. So, why is it that I have no missed calls and no calls from the front door intercom? I'm super hungry and they blew off my order. I would give zero stars if that was an option.
I'm a sucker for Indian lunch buffets, so I had to swing by and check this place out. Service was indifferent when we walked through the door, as the host quietly set silverware down at a table and walked away. Buffet selection was decent, although they didn't offer butter chicken which was disappointing. The mango lassi was very good, but that was the only part of the meal that was very memorable. The rest of the food was just so so. Overall, it's not bad for what you're paying. But there's definitely some easy room for improvement.
Share this article
Related Posts