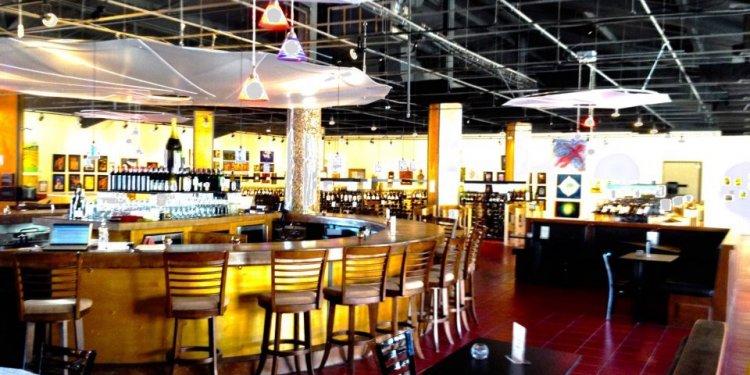 San Diego Wine Bars
This was our first location. Open on Thanksgiving Day in 2003 with much trepidation. We were hoping to change the way people shopped for wine in San Diego. The fact that we had a large tasting bar coupled with a retail store with unique and diverse wines made this an untested venture. We only had six Napa Valley wines in the store when we opened. This has since changed but we did manage to expose San Diego wine lovers to new and exciting regions and varietals. This drive to bring in new and diverse wine remains with all of our locations.
The fact that many such wine bars now exist throughout the County is a testament that it worked. This is something we are very proud of. Being first is always scary but thanks to Hillcrest we have been able to bring our concept to other parts of San Diego county.
Wine Steals Hillcrest is our most casual location. The mixed furniture and rustic feel (finances at the time did not give us much of a choice) lend to a very relaxed and urban atmosphere. We do not take reservations and we do not have a dress code. We only ask that you have fun!
Due to our ABC License this location is 21 and up. This includes babies. We apologize for any inconvenience
Parking
Patio
Our patio offers some of the best people watching in San Diego. We are located right in the middle of Hillcrest on the much traveled University Avenue. Sitting on this patio is anything but boring. Patio heater, awnings and a fire pit let you know that we want you to stay for awhile.
Lounge
The feel is definitely urban and live with excitement. Many tend to bring groups of friends for a very economical meeting place.
Retail
Our retail section offers between 300 and 500 different bottles of wine and beer. We are constantly tasting and rotating our inventory to meet our customers' needs and requests. Wine Steals Hillcrest focuses on the lower price ranges with amazing values. We do have wines at all price levels but want to offer an urban hangout that does not hurt your bank account.
Back Room
This room is available for larger parties. We want you to feel free to hold a small party for less than you would in your own home. We have had everything from Weddings to Belly Dancers in this back room. There is no better place to have a birthday party.
Share this article
Related Posts