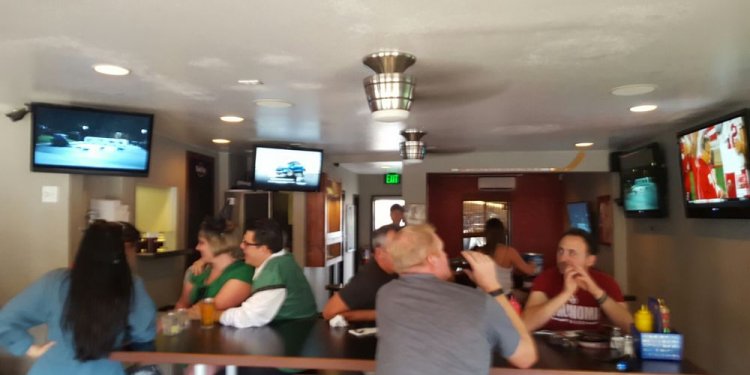 Bar Key San Diego
The new "Baking Step by Step" cookbook from Better Homes and Gardens has more than 350 recipes that are organized according to difficulty. It follows through on the "step by step" promise with photos that lead you through the process, whether that's making a pie crust or beating egg whites. It also offers variations on basics, such as "One Muffin 12 Ways."
It's an excellent resource for beginners, or for more experienced cooks who want to learn new techniques.
Here's an easy recipe from the book.
Key Lime Cheesecake Bars
Makes 15 to 20 bars
1 cup finely crushed pretzel sticks
2 tablespoons sugar
½ cup butter, melted
2 8-ounce packages cream cheese, softened
2⁄3 cup sugar
1 teaspoon vanilla
3 eggs, lightly beaten
3 tablespoons bottled key lime juice (see note) or regular lime juice
½ teaspoon finely shredded lime peel
¼ cup chopped salted pistachio nuts
Preheat oven to 350 degrees. Grease the bottom of a 9-by-9-by-2-inch baking pan; set aside.
For crust, in a medium bowl combine crushed pretzels and the 2 tablespoons sugar; stir in butter. Press crust mixture evenly into the bottom of the prepared baking pan. Bake in the preheated oven for 10 minutes. Cool on a wire rack while preparing filling.
For filling, in a large mixing bowl beat cream cheese, the 2⁄3 cup sugar and vanilla with an electric mixer on medium speed until combined. Stir in eggs. Stir in lime juice and lime peel.
Pour filling evenly over crust; sprinkle with nuts. Bake for 20 to 25 minutes or until center appears set. Cool in pan on a wire rack for 1 hour. Cover and chill for 4 to 24 hours (top will crack slightly). Cut into bars.
Note: Look for bottled key lime juice in the juice aisle of your supermarket.
Per bar: 254 calories, 19 g total fat (11 g saturated fat), 92 mg cholesterol, 276 mg sodium, 17 g carbohydrates, 0 g fiber, 4 g protein.
Share this article
Related Posts