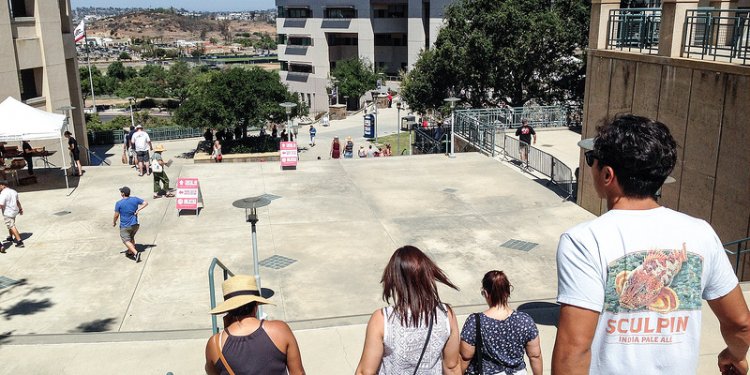 Pizza and Beer San Diego



Saturday, August 20
Select from more than 100 craft brews plus made-to-order pizzas
With more than 100 local and international brews served, beer aficionados will enjoy hard-to-find specialty craft brews alongside favorites from the San Diego brewing scene. For the first time, San Diego's best mobile pizza ovens will be serving melted cheese goodness to add to the craft brew experience. Pair your beers with a variety of tasty pizza styles purchased directly from the mobile ovens.
Admission into the Pizza & Beer Fest area is free with track admission of $6.
Receive five 7 oz. tastings for $20. Full-sized beers may also be purchased
Purchase pizzas directly from mobile pizzeria's
Breweries will include: Acoustic Ales Brewing Experiment, AleSmith Brewing Company, Alpine Beer Company, Angry Orchard Hard Cider, Ballast Point Brewing Company, Belching Beaver Brewery, Boulevard Brewing Company, Brasserie St. James, Coronado Brewing Company, Deschutes Brewery, Duckfoot Brewing Company, Elysian Brewing Company, Firestone Walker Brewing Co., Full Sail Brewing Company, Green Flash Brewing Company, Lagunitas Brewing Company, Left Coast Brewing Co., Mike Hess Brewing, Nickel Beer Company, Pizza Port Brewing, Prohibition Brewing Company, Rogue Ales, Rough Draft Brewing Company, St. Follieu Belgian Ale, Stone Brewing, The Bruery and many more!
DJ's will be playing music throughout the day plus other special activities. Local brewery reps will be on hand to answer questions about their brewery and beers plus merchandise vendors with cool beer-related items. The Beer Fest is held in the Seaside Concert area west of the Grandstand beginning at 1:00 p.m. There is no charge to enter the Beer Fest area.
Share this article
Related Posts